The global sex industry is an adaptable evil. As it evolves to feed an unabated demand around the world, our organization is continuously facing new challenges to fight child sex trafficking.
Our focus remains steady on rescuing children across the world and helping them stay free. To do this, our programs, initiatives and missions must be agile and adapt to overcome whatever traffickers might throw at us next.
Rescue was not forgotten in 2020
We rescued 751 people across six countries in southeast Asia and the Dominican Republic last year. Because of our supporters, dedicated team members and God's provision, hundreds of people who were caught in the darkness of sexual exploitation were given freedom and hope.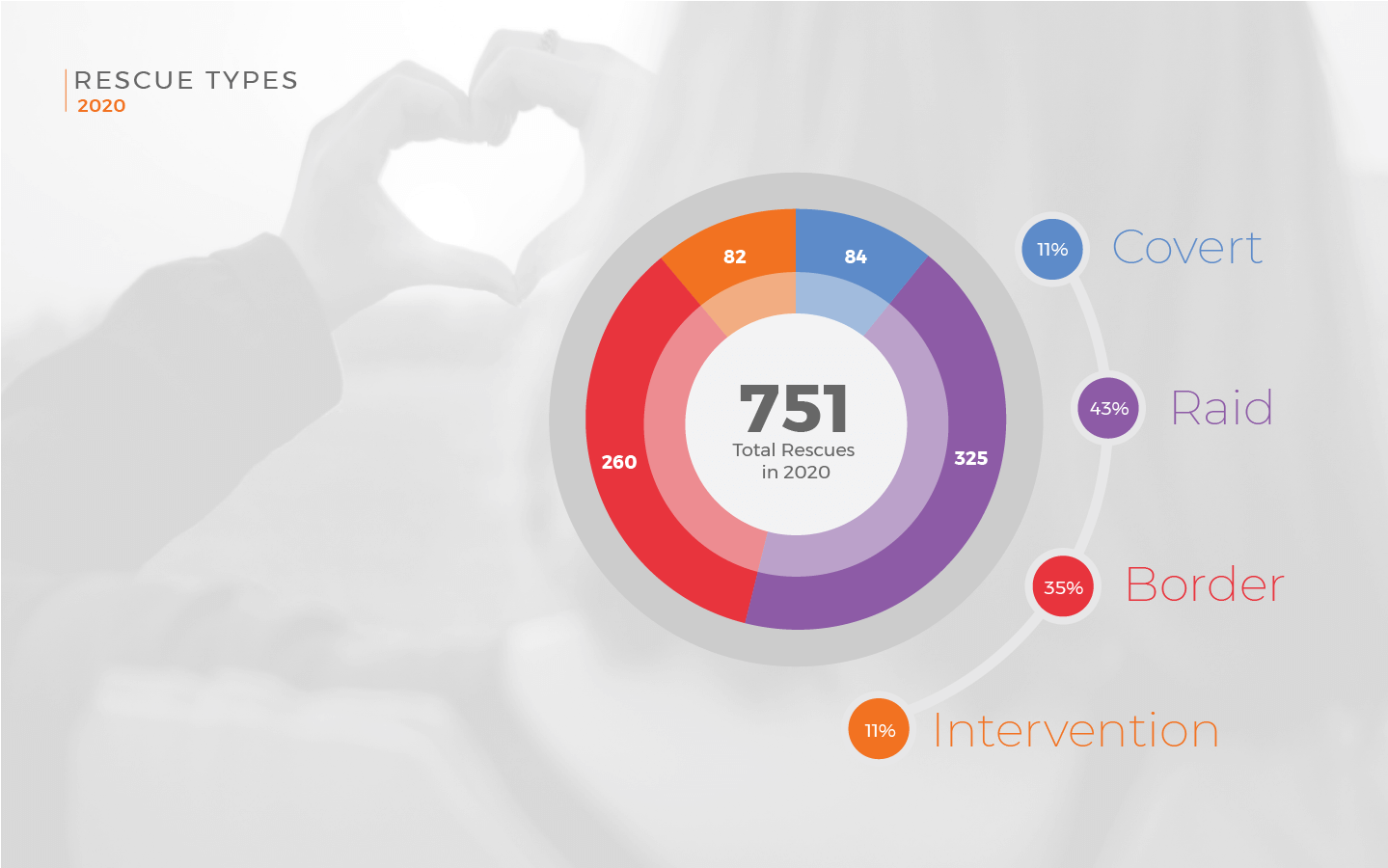 Covert rescue
Teams of covert rescue agents found and offered hope to 84 girls in four countries. Covert rescues are accomplished by our rescue agents going undercover into sex establishments to find children who are being exploited.
While bars were closed during lockdowns, our rescue agents continued to free girls. Through phone calls and text messages, our agents and caseworkers found and freed girls who previously thought the sex industry was their only future.
Most of the 84 girls rescued are now enrolled in our community care program, allowing them to live in the familiar safety of their home while working closely with our team of caseworkers to pursue a life of freedom. Others have come to live in our residential care homes. Nuon, who was rescued in February, recently shared her story with us.
Raid rescue
Seventy-nine raids coordinated with both local and federal law enforcement were conducted in six countries, leading to 139 arrests. Raids accounted for 43 percent of rescues last year.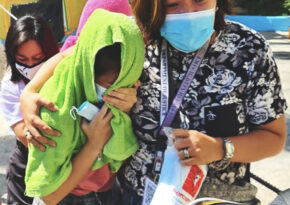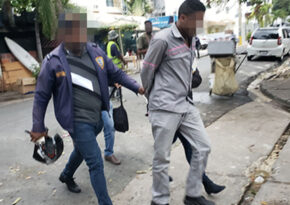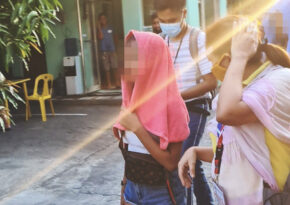 Raid rescues vary in scope and size. Some have rescued up to 81 people while others have rescued one person. Last year, our agents targeted pimps, sex trafficking rings, rapists, hotel and bar owners, labor traffickers and those engaging in online sexual exploitation of minors.
After a raid, local government social workers decide where the survivors will live. Our teams provide transport and help meet the immediate needs of survivors who are transiting between the place of rescue and their shelter. Notable raids this year included our first cyber rescue, finding a kidnapped girl and the take-down of a notorious pimp in operation corso.
Border rescue
Border rescues in Nepal continued despite the country's borders being shut down for about three months during lockdown. In the final quarter of last year, we began operations at four more border stations, increasing our total number of stations to ten.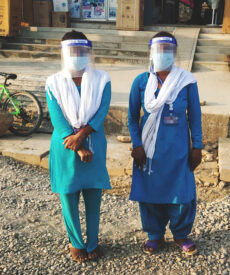 Border rescues are unique. Our border agents are all female (two pictured here) and most of the people we rescue have not yet experienced abuse. They are typically reunited with their families and receive follow-up calls from our team. Reena, Eisha and Nadiya were rescued at the border and are pursuing safe vocations instead of spending the rest of their lives in the sex trade.
Even with travel restrictions, our agents are rescuing more people at the border than before the pandemic. In the first three months of last year, we rescued an average of 26 people each month. As lockdowns relax, border points are gradually reopening, although there are capacity restrictions and reduced hours. In the final three months of the year, the average number of people rescued rose to 49 people a month.
Our agents have also noticed more traffickers using social media to lure girls and young women across the border.
Intervention rescue
Interventional rescue missions are carried out when our agents find and rescue children trapped in exploitation outside of the commercial sex industry. Not limited to the red-light brothel districts, exploitation also happens in communities, on the streets and in family homes. Teams are able to find and offer freedom to children in these situations. This also provides opportunities to educate families and communities in efforts to prevent abuse as well.
Our team in one of our undisclosed locations noticed that children in the country were at a higher risk of exploitation as increased poverty pushed families into more desperate situations.
Last year, we delivered food to reintegrated girls as well as vulnerable communities. Agents used these endeavors to build strong ties in the communities and gather leads about instances of exploitation. These efforts resulted in more rescues! More girls came to live in our homes and are now free from their former lives of abuse.
Rescue remains relentless
Every month last year, children were being found and rescued from exploitation.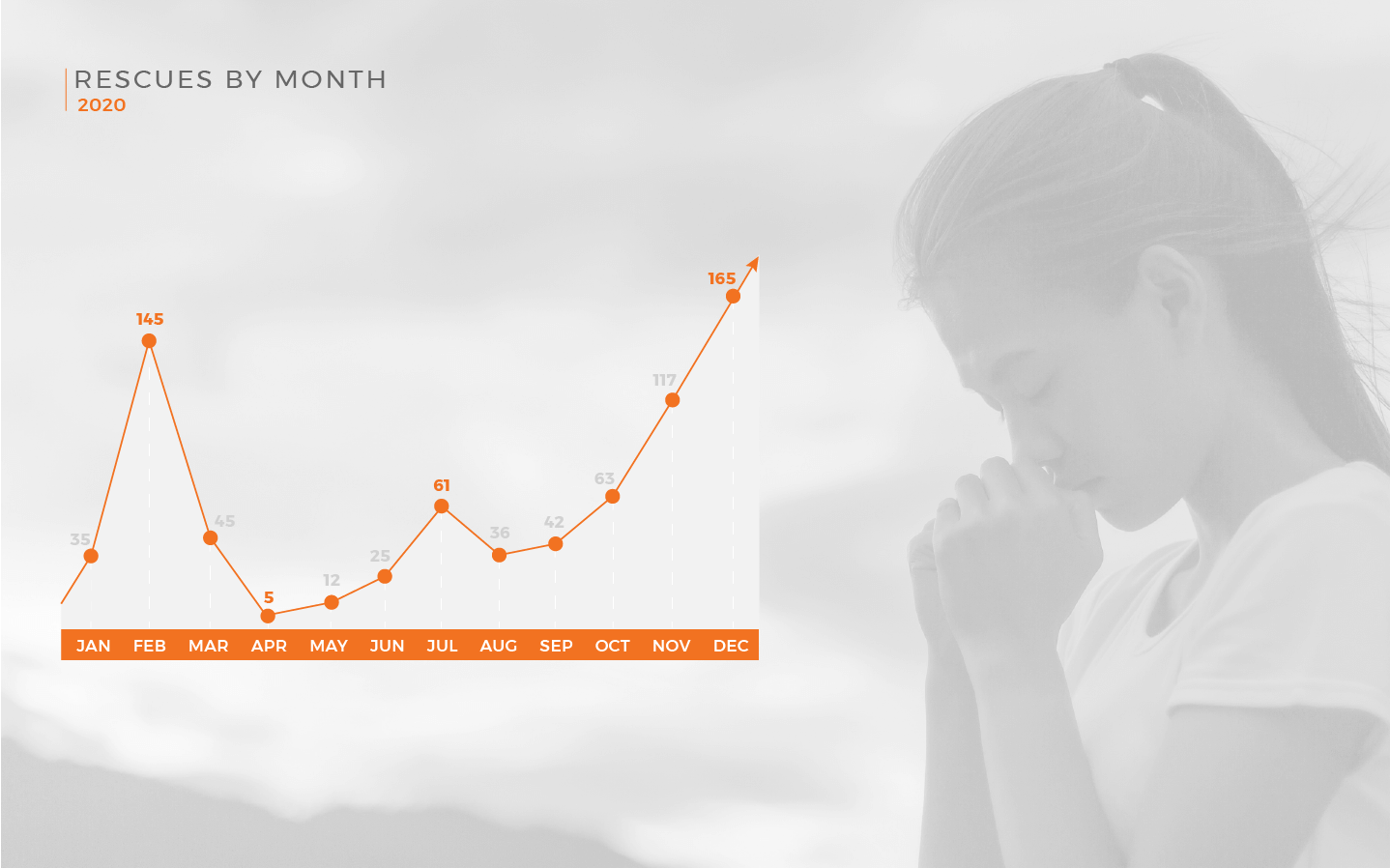 Because of you, children have remained on their paths to freedom through shifting regulations and changing routines.
As lockdowns forced our residential home in Cambodia to temporarily close, our volunteers and staff arranged care and shelter for each child. Staff responded to the sudden shift with care and creativity, sending coloring pages, activities and sharing educational resources in social media groups online. When lockdown restrictions relaxed, our home reopened and continues to provide care and shelter for rescued girls.
In one of our undisclosed locations, homes were not required to shut their doors, but lockdowns restricted all movement. House moms and a dedicated teacher remained in each home through a month of strict lockdown. These homes cared for more than 20 children during this time, providing for their daily needs as well as continuing their education.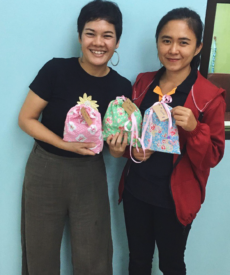 Caseworkers in Thailand sewed care bags for every girl in our community care program. Using messaging apps, our caseworkers stayed in contact with the girls while in-person visits were restricted. Once provincial borders re-opened to travel, caseworkers delivered food and care packages to children and their families.
Bright futures
Last year, more than 200 children received care and services through our reintegration programs as they worked with a caseworker on each of their paths to freedom.
Girls like Malee are enjoying childhood as they should, going to school and dreaming about their futures.
There is more to celebrate than just the number of rescues this year. There has been difficulty, but still growth and perseverance in our operations around the world. We are humbled to be a part of each survivor's story and celebrate the unique impact each one can have on the world.
It is for freedom that we have been set free.
Give Rescue
Your gift means freedom
Join an army of freedom fighters standing up against the injustice of child exploitation.
Investing with Integrity
Over the last three years, 80.4% of every dollar we spent was used for programs that benefit the children we defend.
Destiny Rescue is recognized by Guidestar, Charity Navigator and the Better Business Bureau for our commitment to transparency, accountability and financial integrity.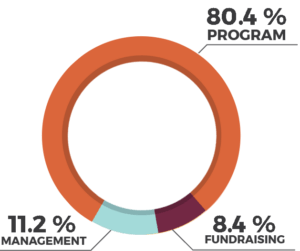 We are grateful for your generosity and promise to use your donation in the most effective way possible. All donations designated for specific funds will be applied to those projects and to administering the gifts. At least 80 percent of your designated gift will go to programs that defend kids. Gifts that cannot be used for a particular project, due to over or under-funding, will be directed to Destiny Rescue's most urgent needs. Contributions are solicited with the understanding that Destiny Rescue has control over the use of all donated funds.