Our People
---
Fighting for freedom together
Board Members
Destiny Rescue's board members provide advice on policy, advocacy, fundraising and public relations.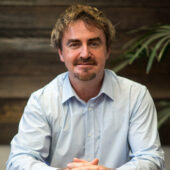 TONY KIRWAN
Member
Tony Kirwan has always had a heart for the poor and needy. About two decades ago, he ran a feeding program and was involved in a youth ministry in Australia.
God then placed a desire in him to see children free from poverty and abuse, and after running his own electrical contracting company for ten years, he sold everything and began Destiny Rescue in 2001.
Tony believes in leading from the front. Residing in Thailand, he and his teams around the world are actively involved in the rescue of children from the sex industry and building an organization that combats this illegal trade.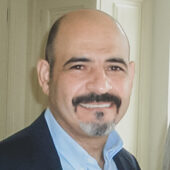 BERNARD HENRIQUES
Board Chair
Bernard Henriques joined the Destiny Rescue board of directors in October 2010. Henriques was born in Zimbabwe, learned to become an engineer in Scotland, and is now employed by CTB Inc. – a Berkshire Hathaway Company, as director of corporate supply chain.
Henriques has worked and lived in many countries and traveled to many more. This experience allows him to bring an international perspective to Destiny Rescue. This perspective, coupled with seeing his children grow into adults, has ignited his desire to help children discover and use their God-given gifts. He has associations with several organizations that help develop and educate orphans.
"We all realize the urgency of helping the world's children…they are our future. In James 1:27, we are told to look after orphans and widows. These two groups in the past had no advocates, no one to stand up for them," Henriques says. "I believe the Destiny Rescue model works in preventing, rescuing and rehabilitating children from sex trafficking – changing the world one child at a time."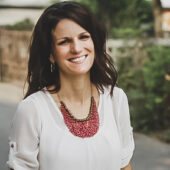 BETH VAN DER WALT
Officer
Beth began her journey with Destiny Rescue in March 2012 when she attended a team trip to Cambodia and Thailand that would forever change her life. With a successful 14-year career in human resources and working as a Director of HR for Frito Lay, a division of PepsiCo Inc. in Southern California, Beth knew that her journey with Destiny Rescue was just beginning.
In April 2013, Beth put her corporate career on hold to join Destiny Rescue in Chiang Rai, Thailand where she was tasked to create and lead an international HR department that would serve all of Destiny Rescue's project nations. Over the course of less than a year, Destiny Rescue's international office is now equipped with the tools and strong beginnings of a sustainable HR department.
Beth has an unquenchable thirst to serve and to be part of the fight to end human trafficking in our lifetime. It is her heart's desire to see the lives of thousands of children around the world rescued, restored, protected and empowered to live a life free from the grips of sexual exploitation. Her HR expertise coupled with her firsthand experience of living and serving overseas provides a unique and diverse opinion to Destiny Rescue's US board of directors.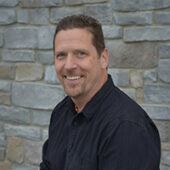 CHRIS RUSSELL
Secretary
Chris Russell joined the Destiny Rescue Board of Directors in June 2017.  He has been a pastor for 18 years and was the Lead Pastor at Community Church of Waterford in Goshen, IN.  His experience and passion give the Board insight into how to reach and engage the American church in the mission of Destiny Rescue. "When it comes to fighting for justice for the orphan and fighting against human trafficking, the American church cannot take a back seat on this issue. It's too important, we have to step up and do our part."
As a former pastor, Chris' greatest joy comes from helping people connect with God's purpose and plan for their lives.  "For a pastor there's nothing better than when you see people have these 'AHA' moments where those things that matter the most and are the nearest and dearest to the heart of God also become the same things that are the nearest and dearest to their hearts.  It just doesn't get any better than that."
Our Team
United in our fight to end child sex trafficking and exploitation!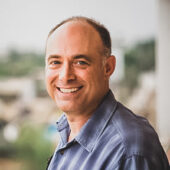 KIRK FALCONER
CEO
Kirk's bucket list never included serving as CEO for Destiny Rescue US or being an advocate for children trapped in the sex trade, but meeting rescued kids and witnessing their transformation from broken to beautiful, has filled him with a desire for setting these vulnerable children free.
He has traveled throughout Asia and is a passionate speaker who draws upon firsthand experience with rescue operations as well as working alongside the girls in Destiny Rescue's vocational training program. His desire is to help people experience the lasting satisfaction that comes from sharing what God has given us and rescuing a child from the hand of the wicked.
Before joining Destiny Rescue in 2013 as a volunteer, Kirk was a Lean Business System specialist and business owner with more than 20 years of experience helping companies grow sales and earnings. He has an Industrial Engineering degree from Purdue University and an MBA from Indiana Wesleyan University. He enjoys building a team that can win together and is bringing corporate best practices to the non-profit world.
Kirk has been happily married to his best friend since 2000 and is the proud father of two amazing children. He enjoys camping, fly-fishing, off-roading, and traveling with his family.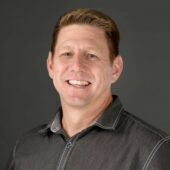 JASON TASH
Chief Development Officer
Jason Tash serves as the chief development officer, leading our team across the US. The team empowers churches, schools, and organizations to rescue children from human trafficking and sexual exploitation and help them stay free.
Jason joined the Destiny Rescue team after 20-plus years of pastoral ministry. While ministering, he had a front-row seat of the church, watching it be a driving force in providing hope, practical needs and justice for the poor and helpless.
Jason lives with his family in northern Indiana, where they enjoy kayaking, hiking, fishing and movies on the lawn.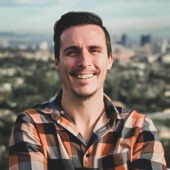 CORY NICKOLS
National Director of Strategic Partnerships 
Cory's ministry began with an opportunity to write and speak about how God can restore lives from various forms of abuse after God took him through his own healing journey. He started a blog that soon garnered the attention of the largest Christian newspaper company in the US, The Good News. In the two years he spent writing for the newspaper, he became more familiar with the issue of human trafficking and connected with Destiny Rescue.
Cory became the senior copywriter for Destiny Rescue in Chiang Rai, Thailand, and, eventually, he created our media department with him being its director. In this role, he traveled throughout Southeast Asia, learning about the issues of child sexual slavery and how to be a voice for victims. He also worked as an undercover rescue agent, assisting in rescues and identifying victims in brothels. He has seen victims come into the Destiny Rescue program as damaged individuals, and leave restored with hope and a future.
---
Read Our Story
Read the Destiny Rescue story from a vision placed in one man's heart to decades of rescuing children.
Learn More