On a rainy day in Manila, Filipino leaders joined together to make a startling announcement: a declaration of war.
The Philippines have long struggled with the dire issue of human trafficking and the sexual exploitation of children. For years, the country has been a hub for traffickers to both transport and exploit minors in the sex trade. It's a problem newly-elected president Ferdinand "Bongbong" Romualdez Marcos Jr. intends to eradicate.
On August 23, 2022, Filipino leadership issued the "War on Online Sexual Abuse and Exploitation of Children" declaration.
Working with experts from several law enforcement departments, non-governmental agencies (NGOs) and the U.S. Department of Homeland Security, the government built a task force with the sole purpose of eliminating the sexual abuse and exploitation of children. Together, they intend to hunt down and prosecute perpetrators with the utmost efficiency.
One new strategy involves targeting the country's rampant online child exploitation problem. Philippines Department of Justice spokesperson Crispin Remulla lamented the fact that the Philippines currently hold the unenviable distinction of ranking number one in the world in online sexual exploitation of children (OSEC). The team plans to quell the practice by cooperating with internet service providers and wire-transfer companies to track down offenders on both sides of the transaction. Pedophiles who purchase the illicit materials online could be arrested just the same as the pimps who posted it.
This is just the latest step in the government's concerted effort to end child trafficking and exploitation in the country. Their efforts have not gone unnoticed: despite the high numbers of abuse, the U.S. Department of State has granted the Philippines Tier 1 status in their annual Trafficking in Persons (TIP) report the last seven years running. This status indicates efforts to quell human trafficking and exploitation meet or exceed the standards set out by the Department of State.
Leaders ended the press conference with an impassioned call for change from Filipino offenders. Department of Social Welfare and Development (DSWD) secretary Erwin Tulfo implored desperate citizens:
Your child is not a tool to make money. Yes, you are poor, you want to cross the line of poverty, your life. But don't use . . . the child to make money for you and your family."
Destiny Rescue's mission to rescue children from human trafficking and sexual exploitation and help them stay free aligns with this deliberate advocacy by Filipino leaders. Having participated in the rescue of over 670 children alongside Filipino law enforcement since 2014, we're excited to be a part of this new initiative to end online child sexual exploitation in the region.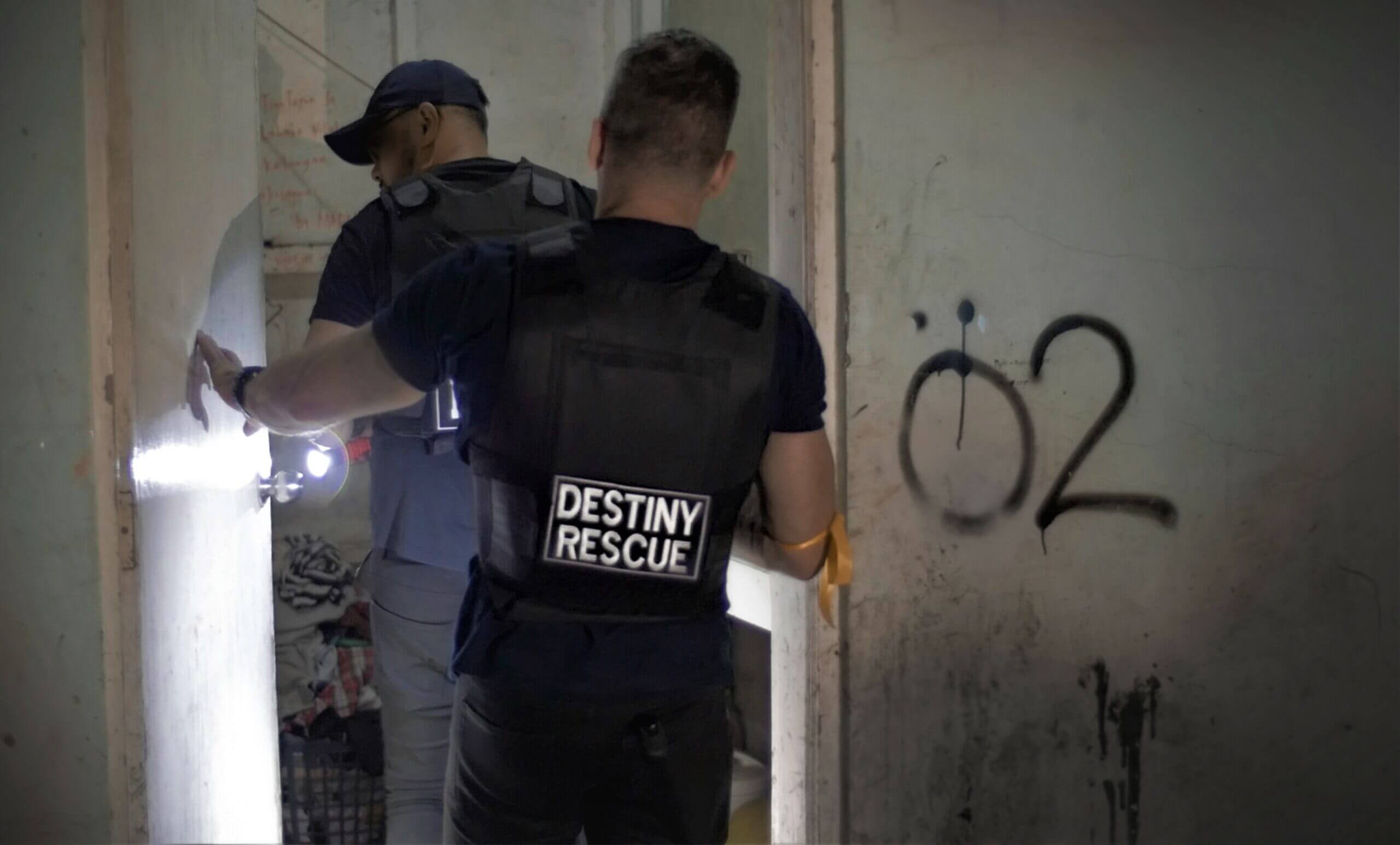 If you or someone you know lives in the Philippines, you can help by reporting any suspected cases of sexual exploitation to the task force. Call the action line of the IACAT at 1343 for NCR or 02-1343 for outside NCR. The Philippine National Police's Women and Children Protection Center can be reached at 0945-863225 or (032) 410-8483 for the Visayas, and 0917-180-6037 or 0928-604-6425 in Mindanao. The National Bureau of Investigation Anti Human Trafficking Division (NBI-AHTRAD) can be contacted through its hotline at (02) 8521-9208 or by email at [email protected]. With information regarding the violation of children's rights in any regard you can call reach the MAKABATA HELPLINE 1383 through these following communication channels: Telephone / Mobile: 1383, (Globe) 0915-802-2375, (Smart) 0960-377-9863
Give Rescue
Your gift means freedom
Join an army of freedom fighters standing up against the injustice of child exploitation.
Investing with Integrity
Over the last three years, 80.4% of every dollar we spent was used for programs that benefit the children we defend.
Destiny Rescue is recognized by Guidestar, Charity Navigator and the Better Business Bureau for our commitment to transparency, accountability and financial integrity.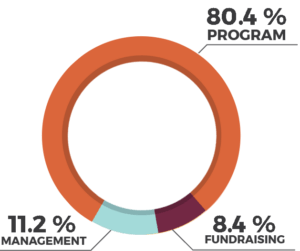 We are grateful for your generosity and promise to use your donation in the most effective way possible. All donations designated for specific funds will be applied to those projects and to administering the gifts. At least 80 percent of your designated gift will go to programs that defend kids. Gifts that cannot be used for a particular project, due to over or under-funding, will be directed to Destiny Rescue's most urgent needs. Contributions are solicited with the understanding that Destiny Rescue has control over the use of all donated funds.