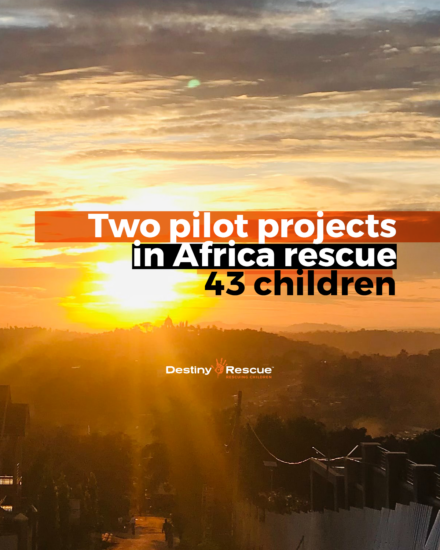 Two pilot projects in Africa rescue 43 children
---
43 survivors have stepped into freedom and joined our community care program in two different African countries.
The children, ages 10 to 17, and one 18 year old, were forced to do the unthinkable: sell themselves to survive. Each survivor will receive Empower trauma rehabilitation counseling and will work with their caseworker on their individualized Freedom Plans to help them find stability and pursue their bright futures that lie ahead.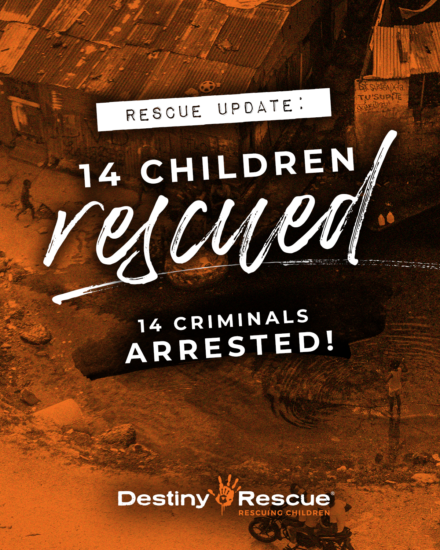 14 Children Rescued, 14 Criminals Arrested!
---
14 children were rescued in the Dominican Republic.
Read more

The children, all between 6 and 17 years old, were victims of sex crimes. Each case was prosecuted separately. Thankfully, every abuser was arrested by police.

One of our agents in the Dominican Republic is a clinical psychologist who works directly with survivors to help them heal and move forward in life. You can read more about her impressive resume and vital work on our blog.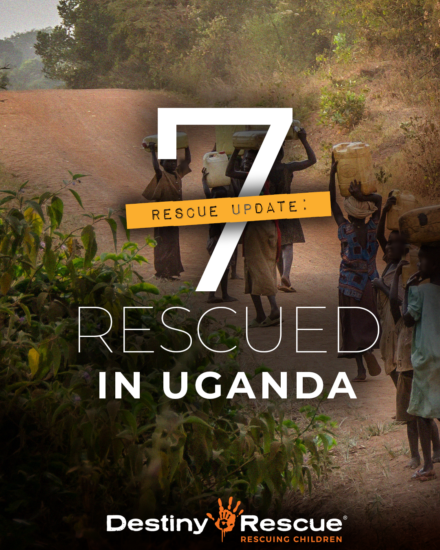 Seven individuals in Uganda chose freedom!
---
These 16 to 18-year-old girls and young women bravely said "yes" to our agents' offer, leaving behind a life where they had to endure sexual exploitation to merely survive.
Read more

Six survivors entered our Community Care program, and one came to live in our residential home. Each girl will receive an individualized Freedom Plan™ that meets their basic needs while offering educational and vocational opportunities, helping remove them from the life of trauma they were forced to endure.

Check out a survivor's story to get a closer look at what type of circumstances lead to rescue in the region.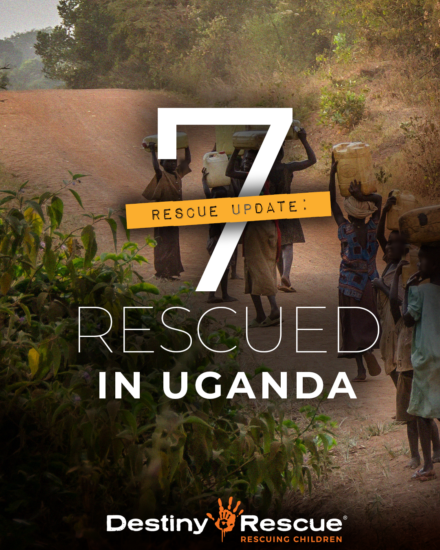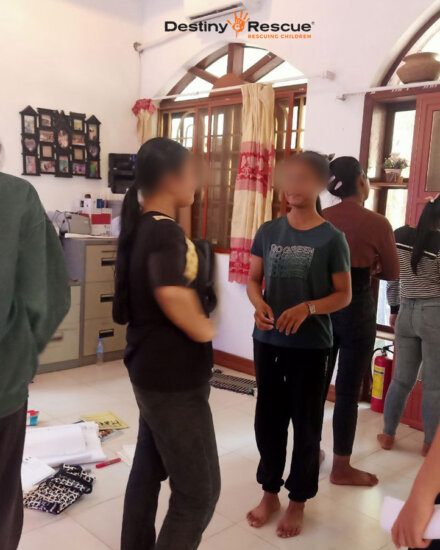 Cambodian girl goes to 8th grade instead of bar work
---
The 16-year-old was about to start work in a beer garden, a business in the region known to groom young girls for sexual exploitation.
Read more

The child, Chantu, was discovered by our field agents who worked with her mother to ensure the girl's safety. Often families are unaware of the risks associated with these jobs so our teams spend dedicated time providing parents with awareness training. Chantu enrolled in our program after rescue and attended our Empower class (pictured) which bolstered her sense of self worth. The financial assistance provided by our program has helped to offset initial education costs and she is now attending school in grade 8.

Name has been changed to protect her identity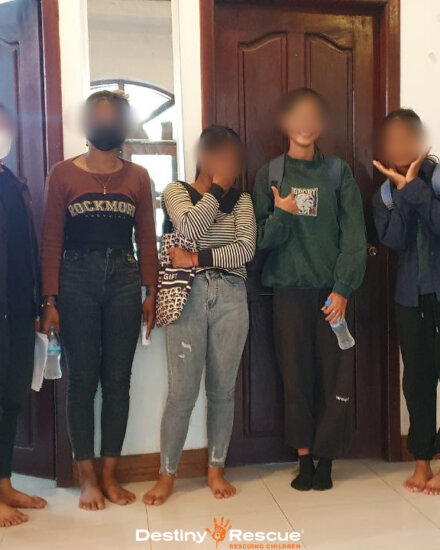 Cambodian girl rescued before she could be exploited
---
A 15-year-old girl was preparing to work the city nightlife when our agents stepped in.
Read more

Desperate to pay off family debts, she was looking for a job when some villagers suggested she move to the city and work at night for good money—which is commonly sex work. Our agents acted quickly, finding her a stable job. Now, instead of being abused every night by predators, she is working safely at a local bakery.

It can be very difficult for girls to get out of bars and brothels. To read about how one girl became a rescuer to save her sister, read more on our blog.

Pictured, the child (second from left) and other clients in community care pose together after class.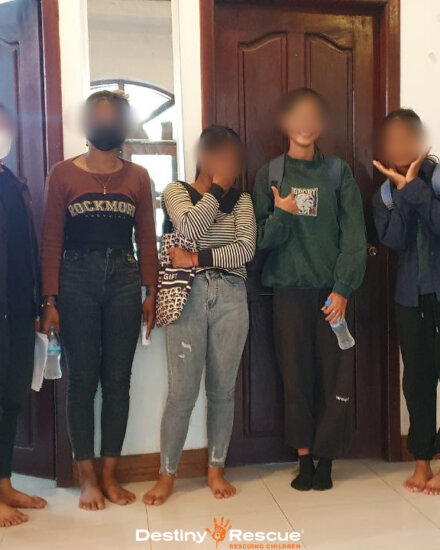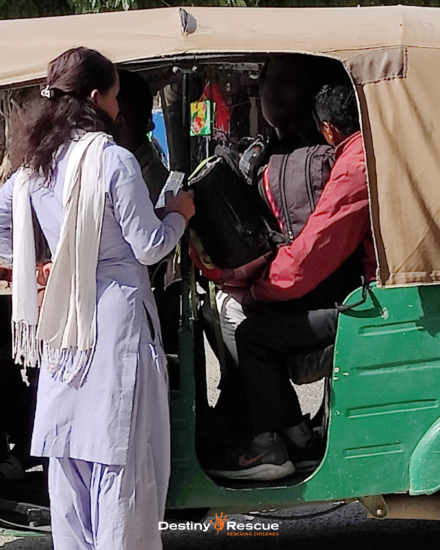 79 women and children rescued in Nepal
---
Most were intercepted at the border and one survivor was rescued from child marriage.
Read more

78 survivors, including 26 children, were stopped from meeting a bleak fate across the Nepal border when our agents thwarted their traffickers' plans. The additional survivor was rescued from child marriage.

After rescue, our team trains every survivor to spot and avoid traffickers in the future.

Thanks to our fierce all-female team of agents equipping 24 border stations across six districts, we're closing in on traffickers daily in Nepal. Learn more.
Load More