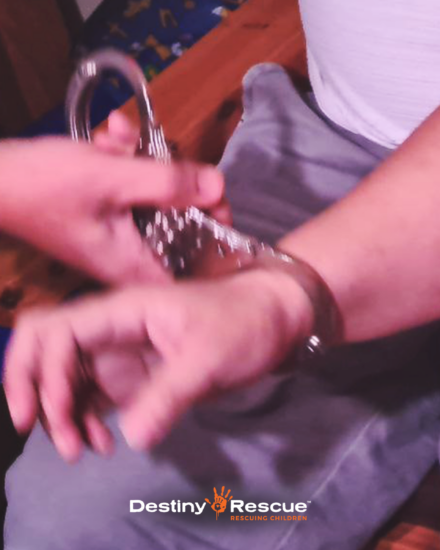 Raid in the Philippines rescues 14
---
Case in collaboration with Philippines NBI special task force rescued four minors and 10 adults and arrested four alleged traffickers.
Destiny Rescue agents discovered a husband-and-wife team of pimps operating online and on the streets. The pimps were selling women and minors for sex, including their own daughter. During the sting operation, two accomplices were also arrested. One attempted to flee on foot but was apprehended.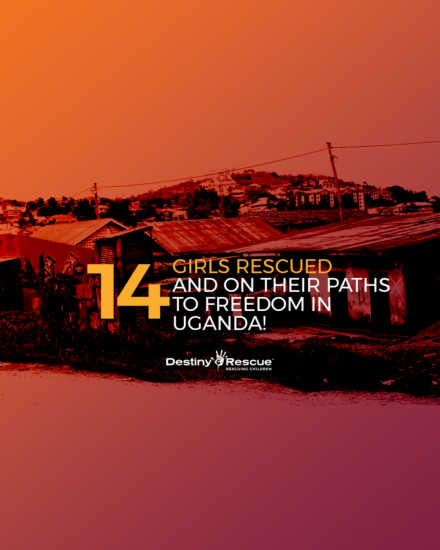 14 girls rescued and on their paths to freedom in Uganda!
---
Fourteen girls have accepted our offer of freedom and joined our community care program in Uganda.
Read more

The girls, ages 14 to 17, will receive a health check and begin to work with their caseworkers on a freedom plan.

In their first week, they get to choose three new dresses from a collection kept on hand by our staff. They mean a lot because survivors often only have clothing tied to their former lifestyle on the streets.

In the coming weeks, they'll attend classes led by our experienced staff, focusing on trauma rehabilitation, discipleship and business concepts.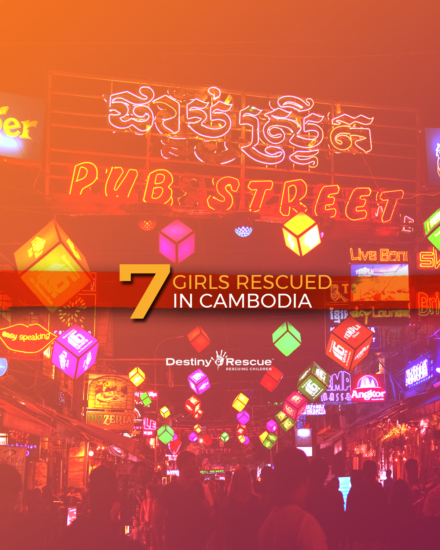 Seven girls rescued in Cambodia
---
All seven girls, ages 14 to 17, have joined our community care program.
Read more

The children were rescued from the sex industry working in places such as bars and beer gardens.

Children and their families will work with our caseworkers to establish a unique freedom plan. The beginning of the plan will be similar for all seven, prioritizing a health check, trauma-rehabilitation program and practical skills class.

After that, survivors might decide to pursue their education or learn a vocational skill. Our teams will walk alongside each one and help her follow her dreams.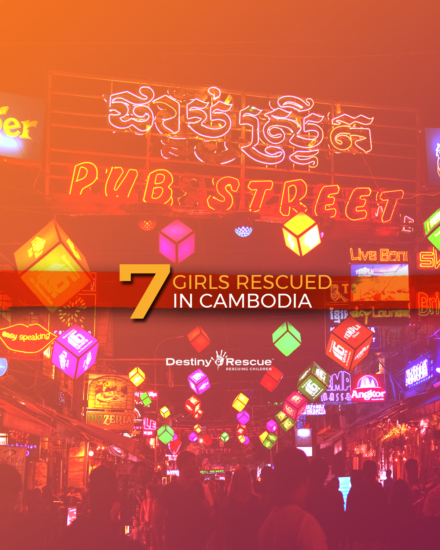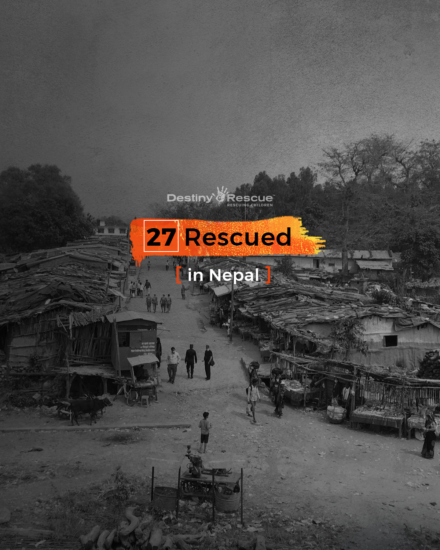 27 rescued in Nepal
---
Among those rescued were nine children ages 13 to 17, a mother and her toddler as well as a 22-year-old man.
Read more

Our agents rescued girls as young as 13 years old who were being lured across the border by traffickers promising marriage, jobs or shopping opportunities.

Our team assisted in the rescue of a 22-year-old man from labor trafficking and provided him with counseling before reuniting him with his family.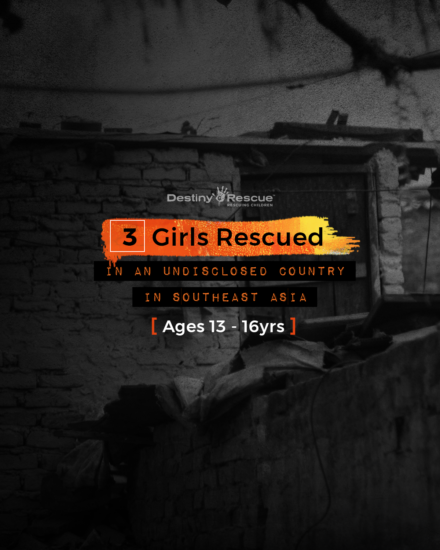 Three children rescued
---
Three girls, ages 13 to 16, have been rescued in an undisclosed country in Southeast Asia.
Read more

Two were being exploited after pursuing job opportunities found through social media which turned out to be sex trafficking schemes.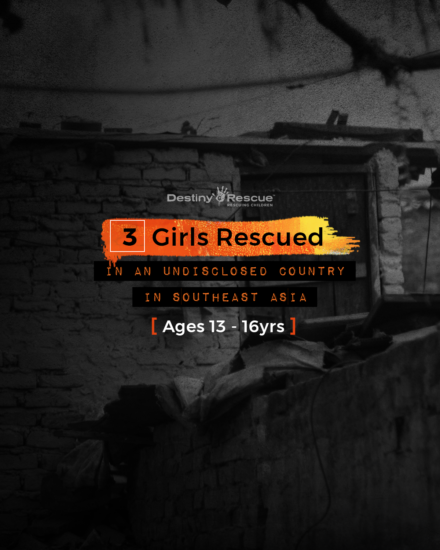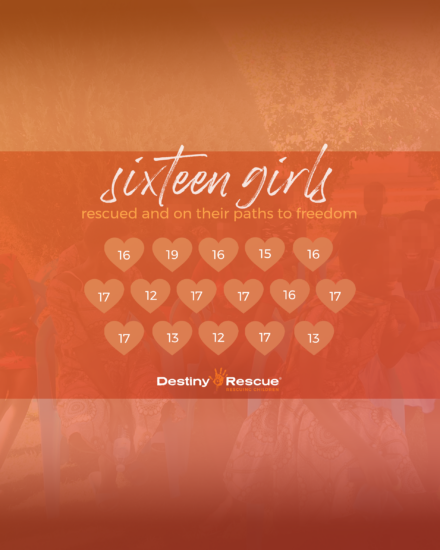 16 girls rescued across three countries
---
We welcomed these 16 new girls, ages 12 to 19, into our reintegration programs in Cambodia, Uganda and an undisclosed country in Asia.
Read more

Our agents found the children selling themselves to survive within their communities or exploited within the commercial sex industry.

Nine children have come to live in one of our residential homes and the others have enrolled in our community care program.

The survivors will receive care and counseling as they follow their individualized freedom plan with help from their caseworkers.
Load More