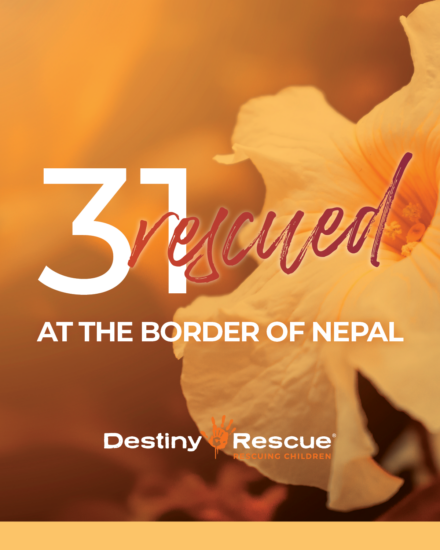 31 people were rescued from human traffickers at the Nepal Border
---
Our heroic border agents stopped human traffickers from escaping the country with 31 victims!
The traffickers had targeted victims of all ages, most of whom were young adults, but we also managed to rescue 5 children. Two of the children, just 2 and 7 years old, were being trafficked out with their mothers.
Traffickers in Nepal lure their victims with promises of love, lucrative careers, or a better life. Once our agents shed light on their true purpose, victims and their families rarely prosecute the criminals because of the shame that comes with the admission.
But one of these brave families decided to press charges this time, and the trafficker was arrested! We hope more families will follow their lead in putting these traffickers behind bars. You can read more about Rescue at the border on our blog.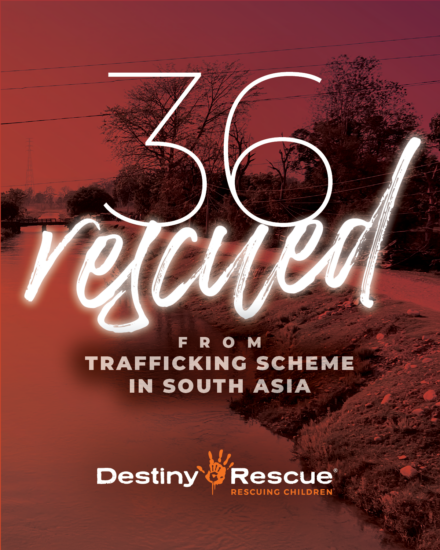 Raid rescues 36 people in South Asia
---
36 people, including 29 children, were rescued from horrific captivity during a single raid in collaboration with law enforcement.
Read more

After being tipped off to suspicious activity in a particular building, our brave rescue agents posed as utility workers who needed to check something within the structure. Continue reading.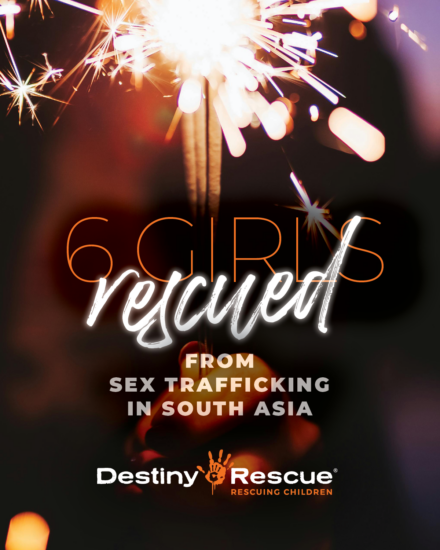 Six Children Rescued in South Asia
---
Three separate raids rescue six girls from sex trafficking.
Read more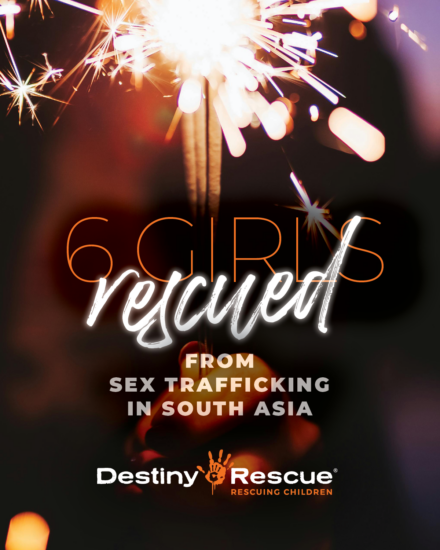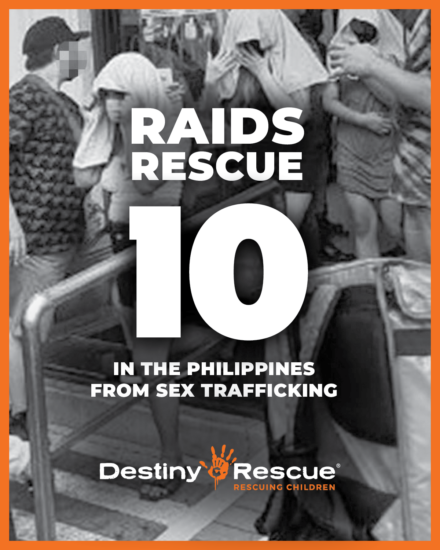 Raids rescue 10 in the Philippines from sex trafficking
---
Two raids in collaboration with Filipino law enforcement rescued ten people, half of whom were children, from sex trafficking.
Read more

Those children were between 15 and 17 years old. Both raids took place on the same day and led to the arrest of two traffickers. To read about another case in the Philippines that led to two arrests in the same day, visit our blog.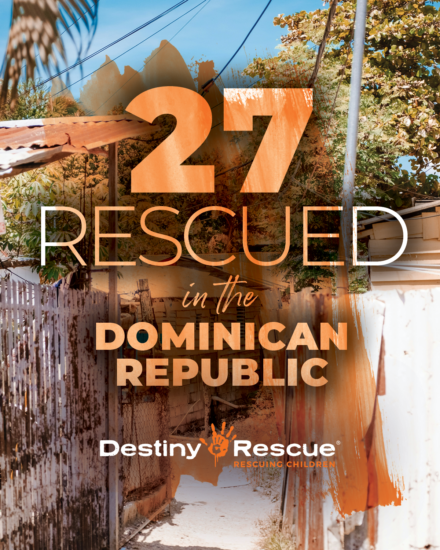 27 rescued in the Dominican Republic
---
Our collaborations with law enforcement over the summer rescued 21 children and six adults in the Dominican Republic.
Read more

Our agents in the Dominican Republic have been busy! Working in collaboration with law enforcement, our teams were part of 20 operations that rescued 27 people between 8 and 34 years old.

19 perpetrators were arrested in these operations.

To read more about our increased caseload in the area, click here.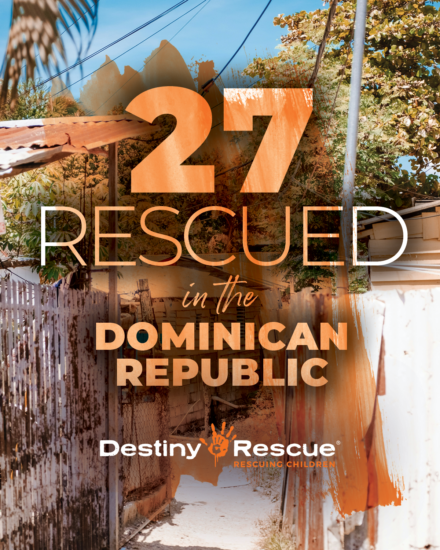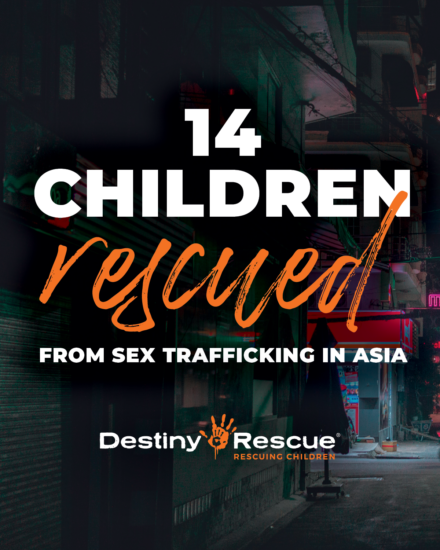 14 children rescued from sex trafficking in Asia
---
14 girls, all between the ages of 13 and 17, were rescued from sexual exploitation.
Read more

Most of these children, who are now safe in one of our Residential Care homes, were forced to sell their bodies just to keep from starving. To learn how we offer freedom in these situations, read here.
Load More