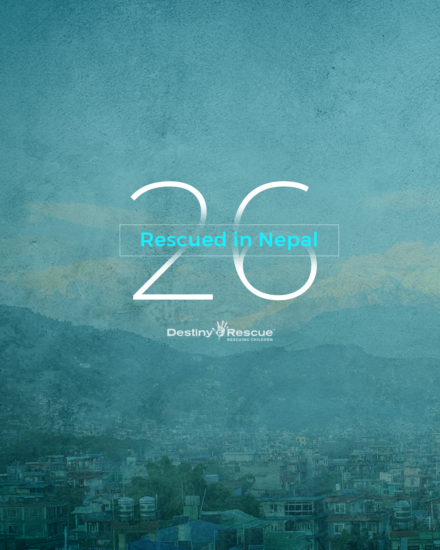 26 rescued in Nepal
---
25 women and children were rescued at the border and one 12-year-old boy was rescued from labor exploitation.
Among those rescued was a 17-year-old girl. She met her trafficker one month ago on Facebook and soon found herself falling for the charming young man. He convinced her to sneak away and cross the border so they could get married. Our agents rescued her and reunited her with her mother who expressed her gratefulness to our staff.
Our agents assisted police in the rescue of a 12-year-old boy being forced to work in a hotel after a man lured him out of the country. He and his family expressed their desire for the boy to continue his education so our staff coordinated his placement in a shelter that will provide him with access to schooling.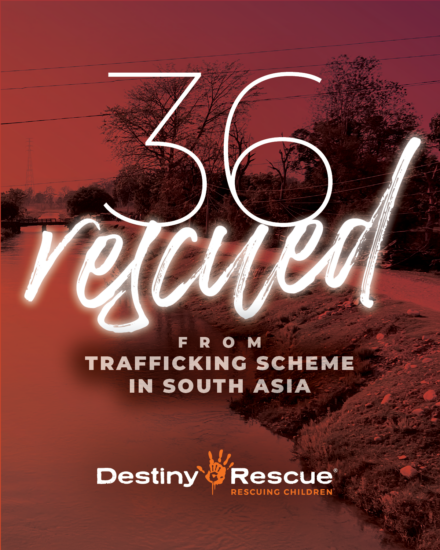 Raid rescues 36 people in South Asia
---
36 people, including 29 children, were rescued from horrific captivity during a single raid in collaboration with law enforcement.
Read more

After being tipped off to suspicious activity in a particular building, our brave rescue agents posed as utility workers who needed to check something within the structure. Continue reading.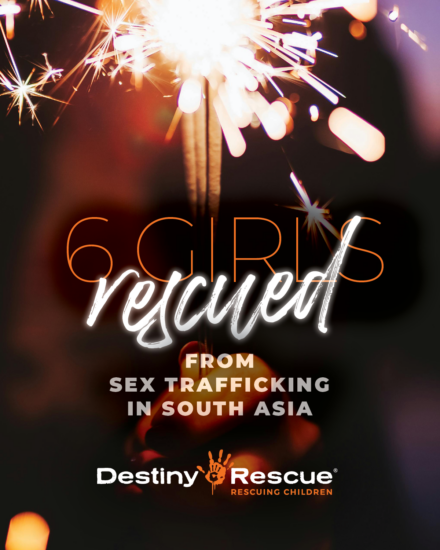 Six Children Rescued in South Asia
---
Three separate raids rescue six girls from sex trafficking.
Read more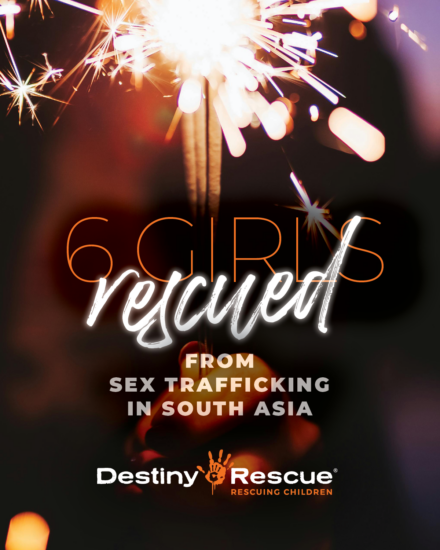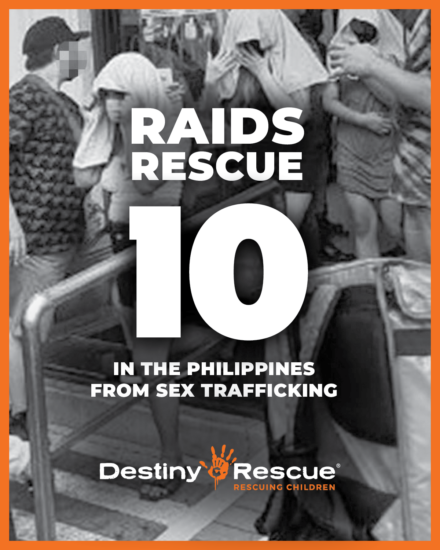 Raids rescue 10 in the Philippines from sex trafficking
---
Two raids in collaboration with Filipino law enforcement rescued ten people, half of whom were children, from sex trafficking.
Read more

Those children were between 15 and 17 years old. Both raids took place on the same day and led to the arrest of two traffickers. To read about another case in the Philippines that led to two arrests in the same day, visit our blog.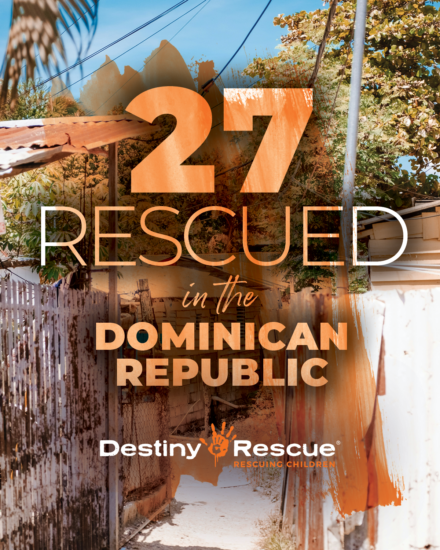 27 rescued in the Dominican Republic
---
Our collaborations with law enforcement over the summer rescued 21 children and six adults in the Dominican Republic.
Read more

Our agents in the Dominican Republic have been busy! Working in collaboration with law enforcement, our teams were part of 20 operations that rescued 27 people between 8 and 34 years old.

19 perpetrators were arrested in these operations.

To read more about our increased caseload in the area, click here.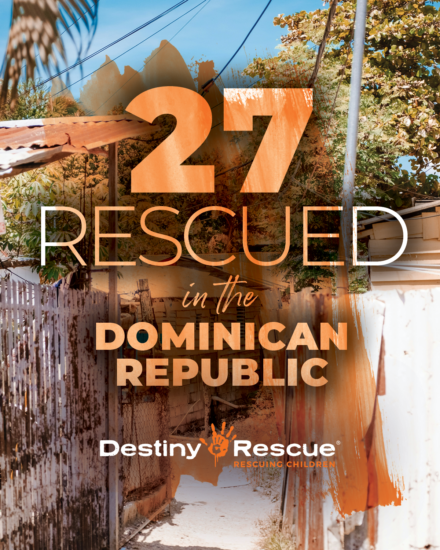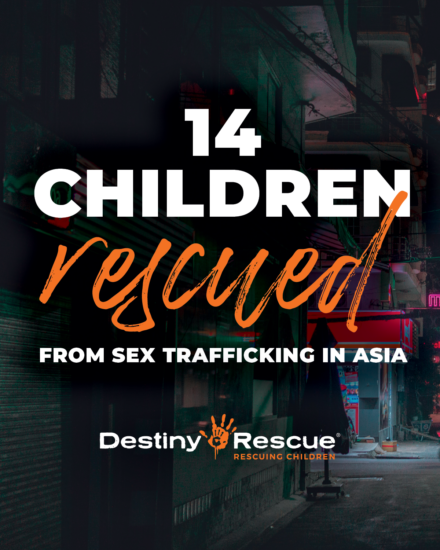 14 children rescued from sex trafficking in Asia
---
14 girls, all between the ages of 13 and 17, were rescued from sexual exploitation.
Read more

Most of these children, who are now safe in one of our Residential Care homes, were forced to sell their bodies just to keep from starving. To learn how we offer freedom in these situations, read here.
Load More