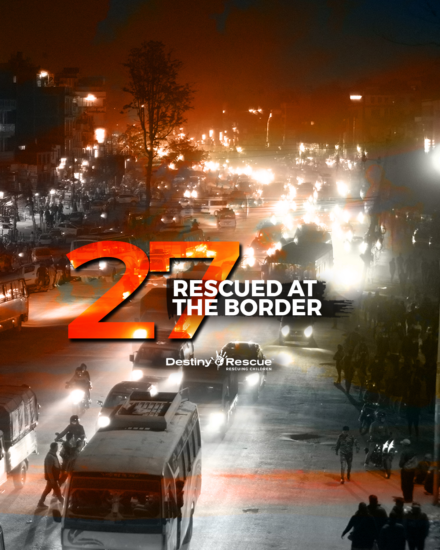 Breaking News
27 girls and women rescued in Nepal
---
Twenty-seven girls and women, ages 14 to 33, were rescued at the border of Nepal early last month.
The survivors, of which five were children, were trying to walk through one of our 15 border stations after traffickers offered them a false job or marriage – or both – in a neighboring country.
Most survivors had only known their trafficker for a handful of months on social media, though one knew hers for four years.
The youngest survivor, 14, was vulnerable to the prey of her trafficker because her father was in jail and her uncle raised her. Absent fathers are a common vulnerability for child survivors.
We have reunited all survivors with their families.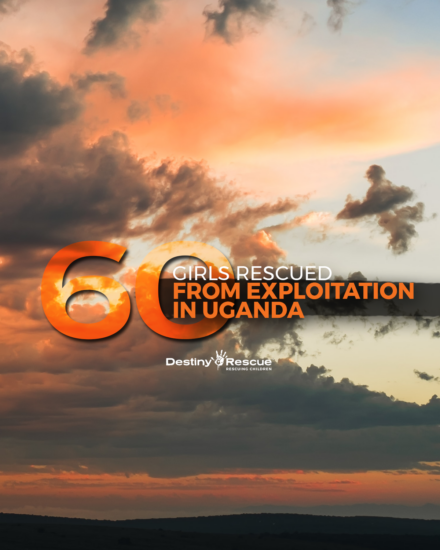 60 girls rescued from exploitation in Uganda
---
All 60 children rescued in Uganda have been enrolled in our community care program.
Read more

The survivors ranged from 12 to 17 years old. All were being sexually exploited as means of survival. They were made vulnerable by situations of poverty, family illness, or in some cases, a previous rape.

Some girls were offering themselves at disco bars, establishments men frequent to pick up prostitutes. Other girls were meeting up with multiple men each week, exchanging sex acts for money needed to purchase food for themselves, their families, or their own children.

Each child will now have a unique freedom plan and will begin to work with their caseworker. Survivors will receive the tangible assistance of food, counseling and access to classes and vocational training.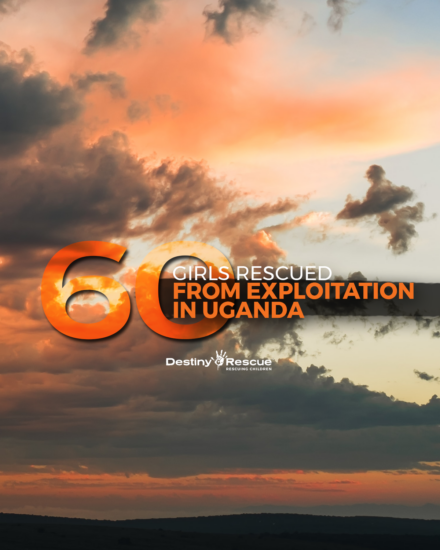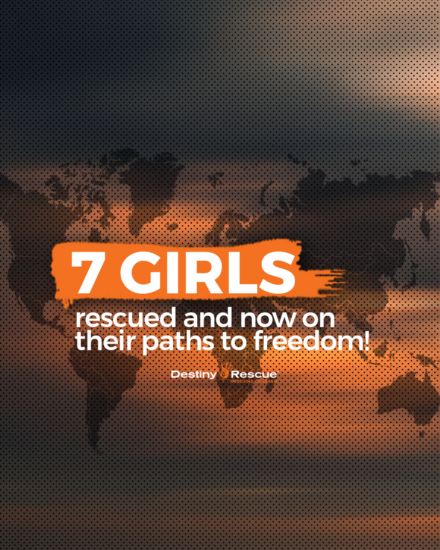 Seven girls rescued and on their paths to freedom
---
Seven girls, ages 15 to 17, have been rescued in Thailand and Cambodia
Read more

Six girls were rescued in Thailand. Agents initially found each child using online platforms. Much of the sex industry has migrated online this year as COVID-19 lockdowns continue to restrict business hours and travel.

After building trust and establishing in-person meetings with caseworkers, children accepted our offer of freedom and joined our Community Care program.

Agents identified a 15-year-old girl in Cambodia working in an establishment known to groom children for the sex industry. She has been rescued and is enrolled in our community care program.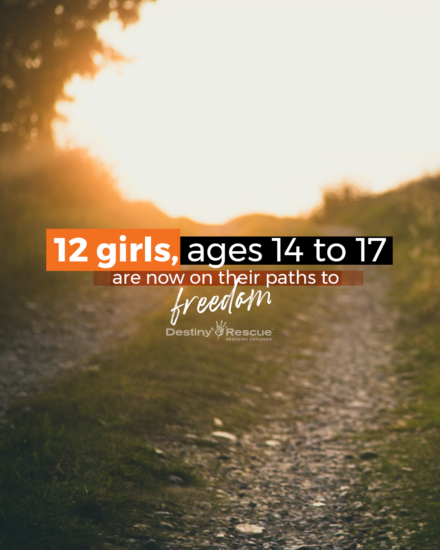 Twelve girls rescued and on their paths to freedom
---
All of the girls, ages 14 to 17, have joined our community care programs in Thailand and Cambodia.
Read more

Learn more about our rescue missions in Cambodia.

Full Story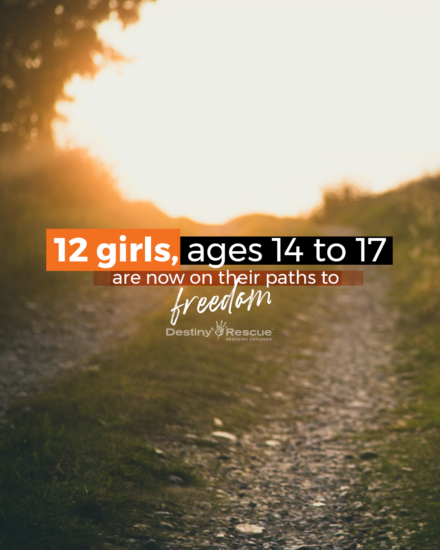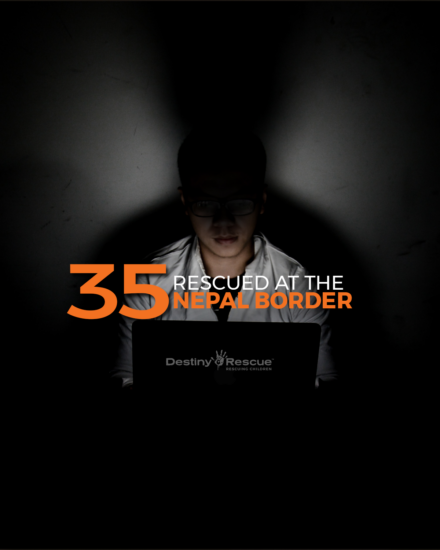 35 people rescued at the Nepal Border
---
Of those rescued, 21 met their trafficker on Facebook within the past six months.
Read more

Learn more about how traffickers use social media to target Nepali girls and women.

Full Story
You can make the next rescue possible!
You can rescue a child and help her stay free!
Give Now
Load More