LOOK INTO HER EYES – this will be the main EOY 2022 giving page
Hear her voice, send rescue a
nd change the sounds of her holiday season for next year.
LOOK INTO HER EYES – this will be the main EOY 2022 giving page
Hear her voice, send rescue a
nd change the sounds of her holiday season for next year.
Your gift says "I hear you"

---
During the holidays, the stark contrast between the sounds many of us look forward to hearing versus the sounds kids trapped in the sex trade hear is hard to think about. 
The sound of Christmas music as you decorate the tree with your family versus the sound of a customer's voice bartering the cost to abuse her body. The sound of a crackling fireplace versus the shouting and chaos of a busy, dirty bar and brothel. 
Kids trapped in the sex trade urgently need you to hear the sounds of their nightmare realities this holiday season and choose to respond.
Donate with confidence
Over the last three years, 80.4% of every dollar we spent was used for programs that benefit the children we defend.
Destiny Rescue is recognized by Guidestar, Charity Navigator and the Better Business Bureau for our commitment to transparency, accountability and financial integrity.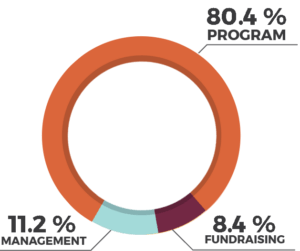 We are grateful for your generosity and promise to use your donation in the most effective way possible. All donations designated for specific funds will be applied to those projects and to administering the gifts. At least 80 percent of your designated gift will go to programs that defend kids. Gifts that cannot be used for a particular project, due to over or under-funding, will be directed to Destiny Rescue's most urgent needs. Contributions are solicited with the understanding that Destiny Rescue has control over the use of all donated funds.
One night someone working for Destiny Rescue visited the bar. The agent asked if I wanted to get out of this work. Did I want to get out? He could help. When I went to Destiny Rescue, it's made me feel like I have a new life."