Sitting in a lively café, Bruce, Destiny Rescue's country manager in the Philippines, passionately described the key attributes his team of rescue agents possess. Bruce's commitment to excellence and integrity requires agents to have an impressive resume paired with exceptional character.
Being a rescue agent in the Philippines requires a vast array of skills. All agents undergo a rigorous application and training process to ensure they can fulfill the role's demands.
Although they all met the challenging requirements, the rescue agents are diverse and bring various strengths and weaknesses to the team. "You don't have to be good at everything," Bruce said. Working together, agents are stronger and ultimately more effective in rescuing children.
The heart
As the conversation continued, Bruce placed high value on the heart of his agents. First and foremost, he said an agent is "someone who has a lot of empathy for the victims." Agents need to understand how and why children get caught up in sexual exploitation.
Agents go undercover in bars and on the streets to assist law enforcement by gathering evidence and case building. In these places, girls might call out to passersby, act flirty and even escalate situations physically. Empathy allows agents to see the whole person, not just the mask presented to customers. Viewing girls' exploitation situations like a doctor views their patients helps agents maintain a professional mindset throughout rescue operations. "You remind yourself where you are, why you're there, why they're there [and] what your goal is," Bruce said.
As he went on to discuss integrity and Christian values, he explained these characteristics must be paired with strong undercover skills. "Obviously, you can't go into these situations looking and acting like a pastor or a youth leader," added Bruce. "You really have to do a lot of acting."
Agents are encouraged and held accountable through their teammates, significant others and continuously rolling footage of their operations. "We've always got hidden cameras. We've got eyes on us all the time," Bruce shared.
The past
When asked about the screening process for agents, Bruce answered, "There are a lot of scrutinies that are involved." In addition to due diligence such as government background checks and personal references, our teams research each potential agent's past to verify their character and honesty.
It can even be as deep as speaking to their neighbors and going way back and finding their high school classmates… it can get pretty intense," Bruce shared.
The body
All agents in the Philippines receive training in self-defense and social awareness techniques. They are prepared to protect themselves and de-escalate situations as necessary. "We don't encourage any of our operatives to engage in any altercation or fighting. If anything, you back away," Bruce said.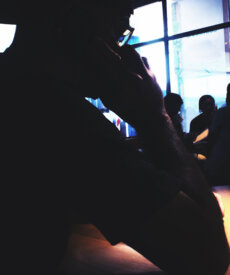 Besides the basic training, there is no physical requirement. In fact, a militant stance and vocabulary could hinder an operation and make pimps or rescue targets suspicious the agent is a cop. "The whole point of us being out there in the streets, and in the bars, in the establishments, really, is to be a shadow, not to be out there in the limelight to attract attention," Bruce emphasized.
The psyche
For rescue agents, most of the heavy lifting happens in the mind. They must be in-tune with their undercover personas to ensure they don't raise the suspicions of pimps and trigger an unpredictable line of questioning. Bruce runs role-playing workshops for his team to learn and practice natural responses to prevent agents from "umming and erring and freezing" when operating undercover.
You can send rescue
Donate Today
Join an army of freedom fighters standing up against the injustice of child exploitation.
Donate with confidence
Over the last three years, 81.8% of every dollar we spent was used for programs that benefit the children we defend.
Destiny Rescue is recognized by Guidestar, Charity Navigator and the Better Business Bureau for our commitment to transparency, accountability and financial integrity.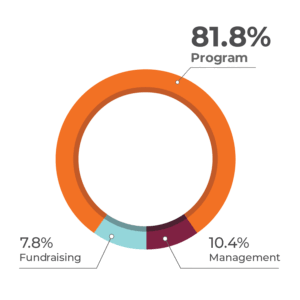 We are grateful for your generosity and promise to use your donation in the most effective way possible. All donations designated for specific funds will be applied to those projects and to administering the gifts. At least 80 percent of your designated gift will go to programs that defend kids. Gifts that cannot be used for a particular project, due to over or under-funding, will be directed to Destiny Rescue's most urgent needs. Contributions are solicited with the understanding that Destiny Rescue has control over the use of all donated funds.