Surrounded by dirt, grass and grain fields, Destiny Rescue border agents sit on plastic chairs outside a blue-painted booth at a border in rural Nepal. While the border is merely an invisible line for most travelers to cross to get groceries, our agents see it as the last chance to rescue girls who are a step away from being trafficked into a neighboring country.

Thousands of travelers each day sweep in and out of our organization's 14 border stations on the outskirts of the country. Our agents, who are all women, conduct about 50 interviews a week at each station, but only 2 to 4% of the interviews lead to a rescue of a child.

Destiny Rescue border agent Talli says finding this needle in the haystack and rescuing a girl from sexual exploitation is the most rewarding part of her job.
"When the girls are happy, it makes me happy," Talli says with a glow in her eyes.
On top of trying to identify a trafficking case among waves of travelers, our border agents face long hours, tough weather and – most challenging – deceptive girls and traffickers.

The local girl
Talli, in her twenties, was born in rural Nepal, a country home to 29 million people and fenced between two giant neighboring nations.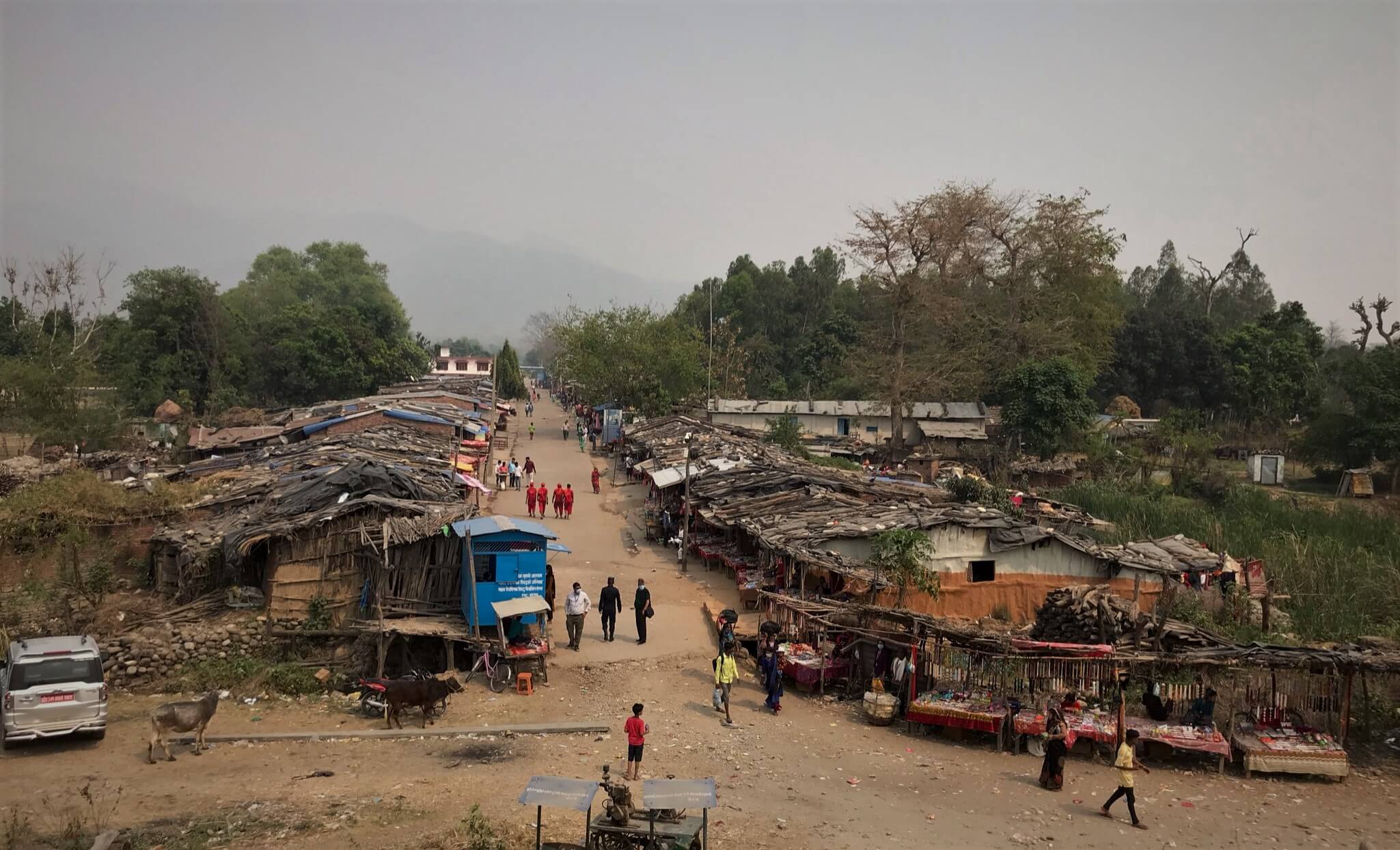 Born under a low caste category, she was raised in a mud house in a village near the edge of the country. Talli later freed herself from poverty by finding employment, funding a school and university education and joining our team as a border agent three months ago.

Talli applied for the role because she enjoys social work, but she landed it because of her character, education and 'local knowledge' given her house is a stone's throw away from one of Destiny Rescue's newest border stations. Our organization built four stations in March. 
Today, Talli walks to one of the new border stations while dressed in a border agent's uniform: blue-colored dress and baggy pants, white scarf with fringes and – for today's hygiene – a disposable face mask. Once at the border, Talli joins her partner agent on their shift to fight the crisis of human trafficking in the country.

Nearly 35,000 citizens were trafficked in the country in 2018, according to an article in 2019 by The Kathmandu Post, a major Nepal-based newspaper. Of this number, 15,000 were women and 5000 were children, while the rest were men.

Standing at the border
Unlike modern border stations, featuring traffic lights, barrier arms, and a comfortable seat in a security booth, our border agents stand outside on dirt paths, braving mosquitoes, humidity and extreme temperatures of up to 113 degrees Fahrenheit.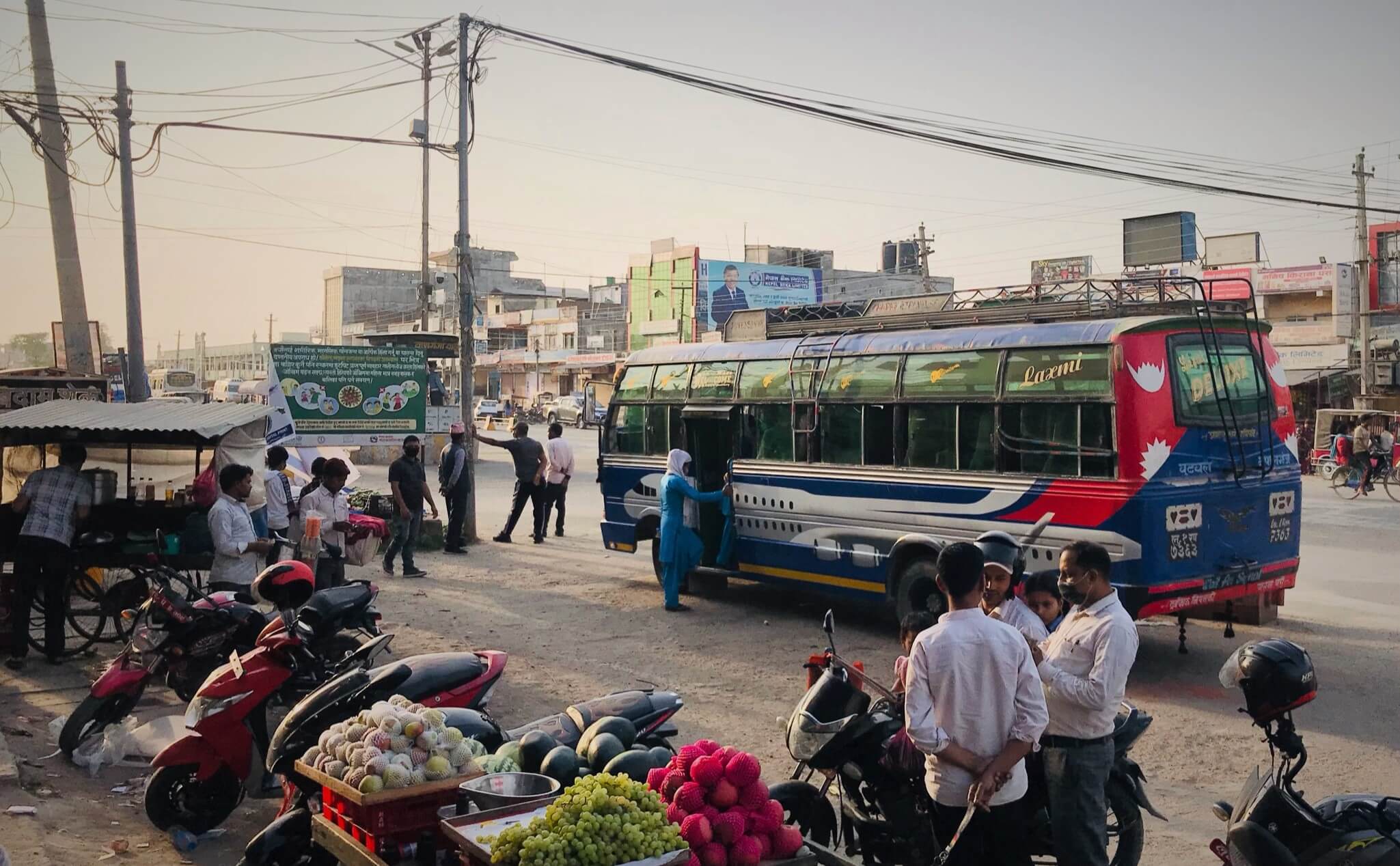 They are hard workers too. Our border stations are open between as early 7am to as late as 10pm and open seven days a week. Agents work rotations of six-day shifts but are also on-call at our transitional shelters when not manning a border station. Here, our organization provides them with food and accommodation, as commuting home is inconvenient because the country's roads are windy and either poorly paved or not paved at all. In turn, agents care for girls staying at the house, waiting for their families to collect them. 

Watching a flow of travelers drive, bike and walk through a border station, our agents are typically trying to spot a girl or woman who could have been manipulated to cross the border after being offered a fake marriage or well-paying job by their trafficker.
Seeing through the lies
But even if our border agents find and interview a girl, who is being trafficked, it can be hard to extract the truth from her because they have been coached by their trafficker to lie to our agents. In fact, Destiny Rescue noted 32 instances of survivors lying to our border agents in November –  the equivalent of an agent being lied to each day for a month. What's worse, a cunning trafficker once coached a girl's extended family to also lie if questioned.

Considering this rampant deception, our agents are no-nonsense and have developed an acute sense to sniff out any fabrications when interviewing a girl or trafficker at the border. For example, a girl once told an agent she didn't have her mother's number on her phone for our agent to call. Skeptical, our agent plucked the phone from her and – as expected – found her mother's contact number. Calling a girl's family or village members has helped our agents prove or disprove a girl's alibi for traveling abroad.

Our agents can escalate an interview by separating the girl and trafficker to ask them each the same line of questions to see if their stories match. Alternatively, agents will teach a girl about the frequency and gravity of human trafficking – a life being sexually exploited in a bar, brothel or hotel. This is especially compelling as some agents are survivors of sexual abuse.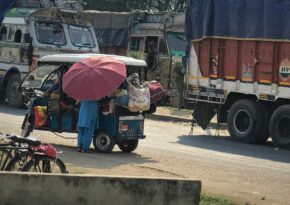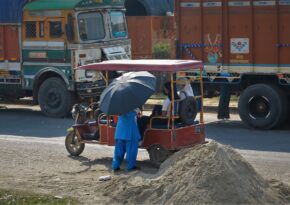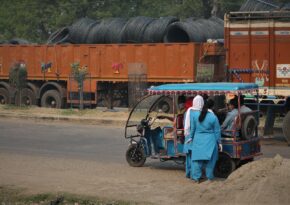 Border agents also teach girls about how traffickers typically catch their targets, such as by enticing girls with marriage, employment or traveling abroad. One of these three symptoms of a trafficking case often match the situation of the girl being questioned.

While our team's methods have led to girls revealing the truth about their situations, Talli says the hardest part about her work is convincing girls they are in the middle of being trafficked. This dampens each girl's idea of marriage and employment awaiting them on the other side of the invisible line.

Destiny Rescue border agent Binsa is one of the few agents who can truly empathize with a girl on the cusp of being trafficked. She was rescued by our organization five years ago, ending a life where she was sexually abused in hotels after being promised a well-paying job. Today, she fights at one of our new border stations to ensure no one follows in her footsteps.

Fighting during Covid-19
While it is challenging to rescue a girl at a border, our agents have stopped and rescued more than 220 people at borders in Nepal this year until late April.

Our border agents are now expecting a lull in travelers at border stations after a few districts in the country closed their borders early this month following a break-out of Covid-19 cases. There were about 9400 new cases, according to UK-based publication The Guardian.

But as the year unfolds, border agents also expect to dwarf our last year's total number of rescues in the country of 260 given we built four new border stations early this year.

Wayne, Destiny Rescue's country manager in Nepal, says it will probably take between 35 and 40 new border stations to truly shrink the issue of human trafficking in the country. To help meet this target, our team plans to have a presence at five more border stations next year.

If you would like to empower Talli and other female border agents to continue their fight against child exploitation, please consider donating today.
Give Rescue
Your gift means freedom
Join an army of freedom fighters standing up against the injustice of child exploitation.
Investing with Integrity
Over the last three years, 80.4% of every dollar we spent was used for programs that benefit the children we defend.
Destiny Rescue is recognized by Guidestar, Charity Navigator and the Better Business Bureau for our commitment to transparency, accountability and financial integrity.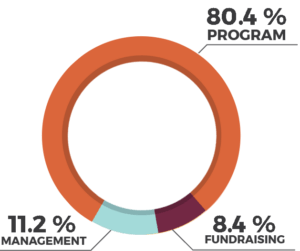 We are grateful for your generosity and promise to use your donation in the most effective way possible. All donations designated for specific funds will be applied to those projects and to administering the gifts. At least 80 percent of your designated gift will go to programs that defend kids. Gifts that cannot be used for a particular project, due to over or under-funding, will be directed to Destiny Rescue's most urgent needs. Contributions are solicited with the understanding that Destiny Rescue has control over the use of all donated funds.