Glasses rarely feel the pour of cold beer, dancefloors the tap of stilettos, and microphones the song, or screech, of a passionate voice as lockdowns have shut pubs, clubs and karaoke bars in Southeast Asia in the past year.
Thailand's government has made tens of thousands of entertainment venues hang closed signs on their doors after enforcing restrictions following Covid-19 stinging the country early last year.
Likewise, in the Philippines and particularly its capital, Manilla, entertainment venues have been crippled by continuous lockdowns from March last year to today.
Many pimps, prostitutes and sexually exploited children in these venues have been sent home without an income. Yet child sex exploitation continues to run wild.
Destiny Rescue rescue agent Barnett says many pimps are marketing and selling girls to customers on social media platforms, like Facebook, Telegram or Viber.
"[Child abuse is on] every messaging app we use. We didn't even have to look that far," he says.
Hello social media, goodbye brothels
In the Philippines, the trend of pimps moving to social media to sell sexual services has left sex establishments in the dust, Barnett says.
Today, the country's red-light districts are less notorious for neon lights and sex workers spilled on streets because child sex abuse is "rife" online, he says.

There has been an "increase in activity" by pedophiles online since the pandemic hit the world early last year,  according to an article early this year by global child rights network ECPAT International.
Whether they're young, old, single, or even married, online predators are now "ordering girls just like you get a pizza," Barnett says.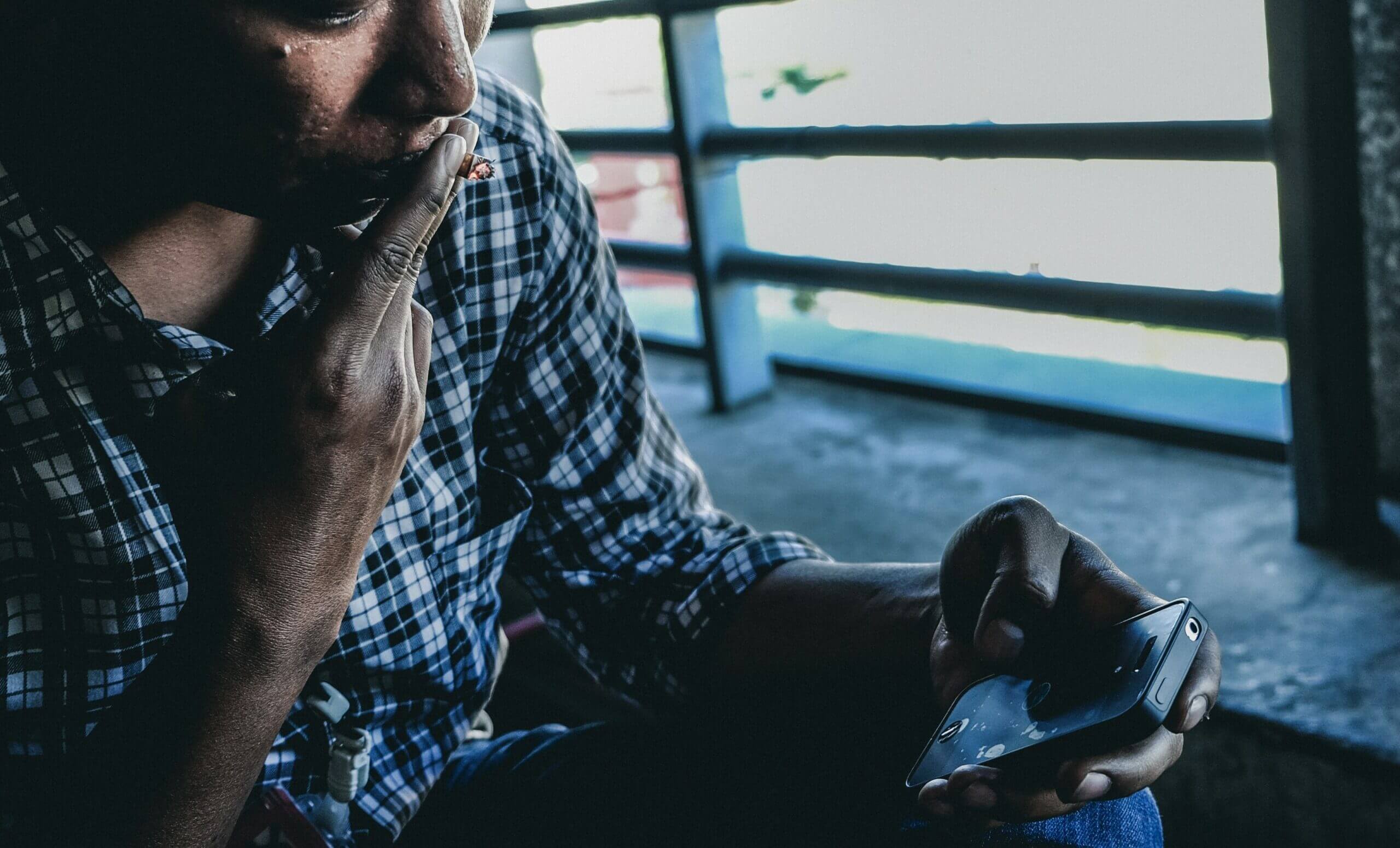 The technology traffickers use to sell groups of girls and women ranges from a single smartphone to using "illicit" websites.
Traffickers, often called mamasans, market and sell children to customers using private chatrooms on social media. The customers browse a menu of girls to book a sexual service with at a venue, often a hotel.
Customers can pick between two sexual services, costing about $40 each for two to three hours with a girl. Called "N" for entertainment, one service offers limited sexual benefits. Called "VIP", the other service is limited only by the customer's imagination. 
Given traffickers pocket half of a girl's income for each service, some girls – as young as 15 – sell themselves on social media. Despite being dangerous, girls alone will wander to a hotel to meet customers to provide a service.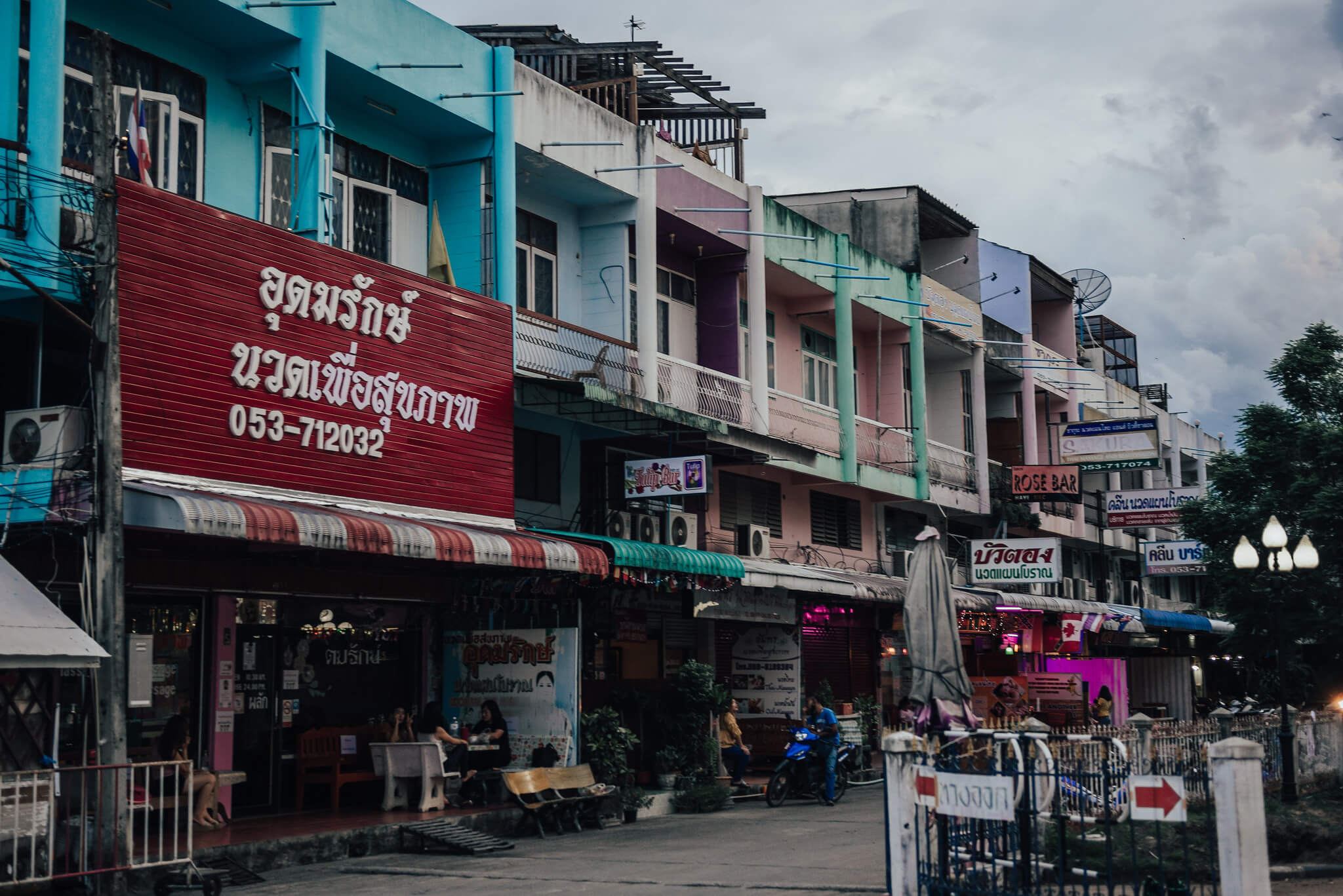 Alternatively, girls will sell sexual images or videos to customers – child pornography that can spread like wildfire across the internet. 
According to a report early this year by the United Nations General Assembly, the pandemic has "exacerbated" the crisis of child sex abuse online. This is especially alarming considering there were 70 million images and videos of child abuse in 2019. 
Covid-19 has catapulted the issue of child abuse online, but it did exist before the pandemic. The first case of child exploitation online was in 2004, according to United Nations Office on Drugs and Crime, an organisation fighting drugs, crime and corruption worldwide.

Funding school fees
In Thailand, a major driver for girls to sell themselves on social media is funding their school fees – a high price for many cash-strapped citizens.
Nicknamed the Land of Smiles, Thailand is home to about 70 million people, 30,000 Buddhist temples and 8000 islands, inviting snorkelers to lose themselves in shallow water, coral reefs and clownfish.
The country's land is rich, but a sliver of its citizens is not. 
About 3.7 million people were living on less than $6.80 a day in Thailand in 2019, according to an article this year by Thailand-based news publication Bangkok Post. This number is expected to climb to 5m this year as restrictions to curb the pandemic have shaken the economy.
Poverty aside, the typical income is about 63,000 baht, or $260, a week in Thailand.
Families on this wage will likely send their children to public school. Aside from the cost of pencils, uniforms and travel, public school is free until upper-secondary school, for students aged 16 to 18.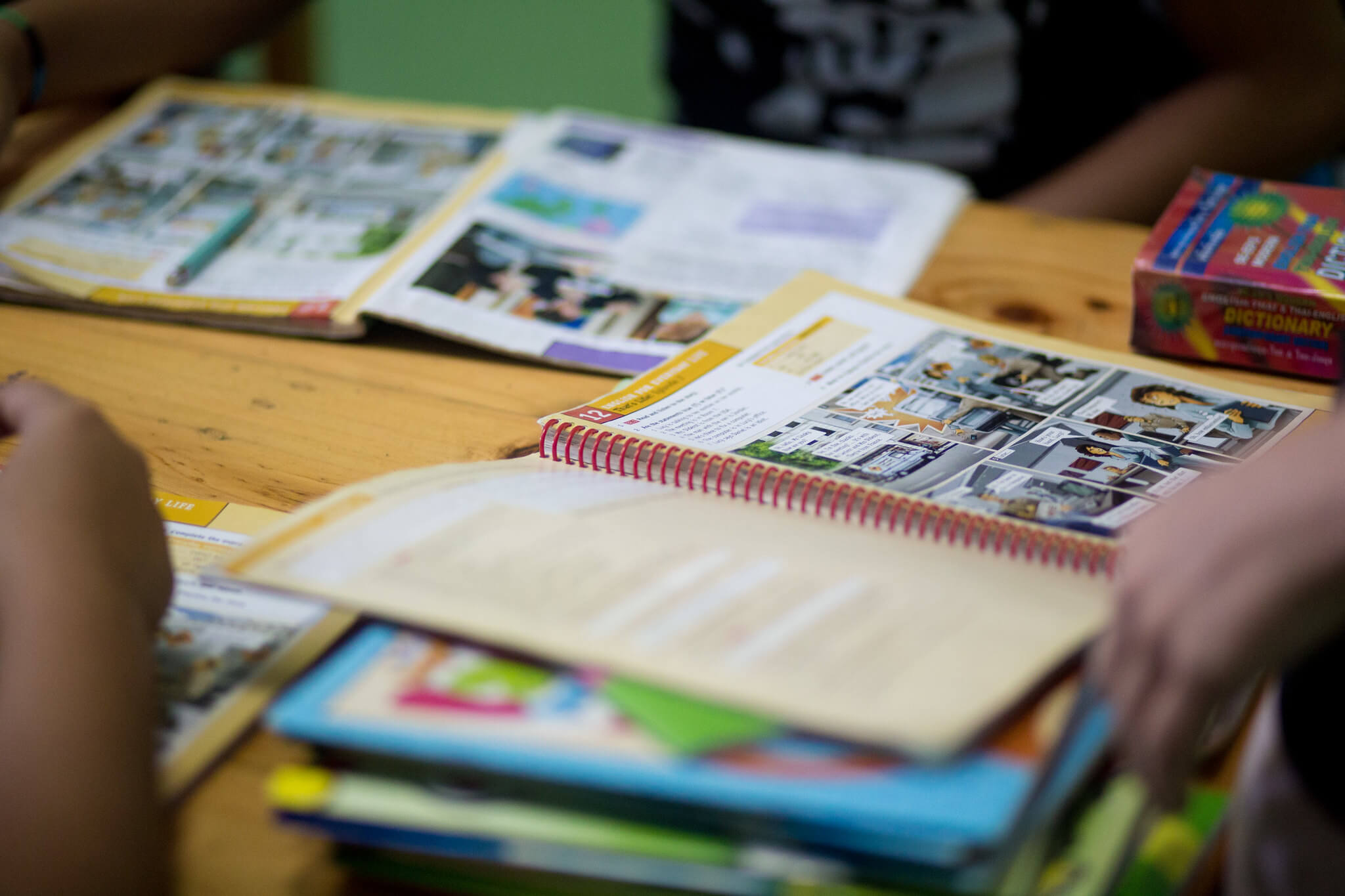 But the quality of public education can be mediocre, especially in small, rural schools, at which there are about 15,000 across the country, suffering from a lack of books, quality teachers and government funding. 
Private education and international schools offer high-quality education, but they cost a bucketload, ranging between about $8000 to $27000 a year per student. It would cost two years of wages from a typical income earner in Thailand to afford the latter fee, assuming they save every cent.

Given many parents cannot afford school fees, children are forced to find employment. Lacking education and vocational skills, the night shift at a sex establishment is sometimes their only perceived option.

About 60,000 children were sexually exploited for money in Thailand, according to a report in 2011 by global child rights network ECPAT International.
Close the doors
Like the rest of the world, those trapped in sexual exploitation are facing financial hardships as COVID-19 lockdowns ripple through towns, cities, and countries. 
Pubs, bars and restaurants, often fronts for sex establishments, have temporarily – or permanently – closed following restrictions enforced by the Thailand government since the virus hit early last year.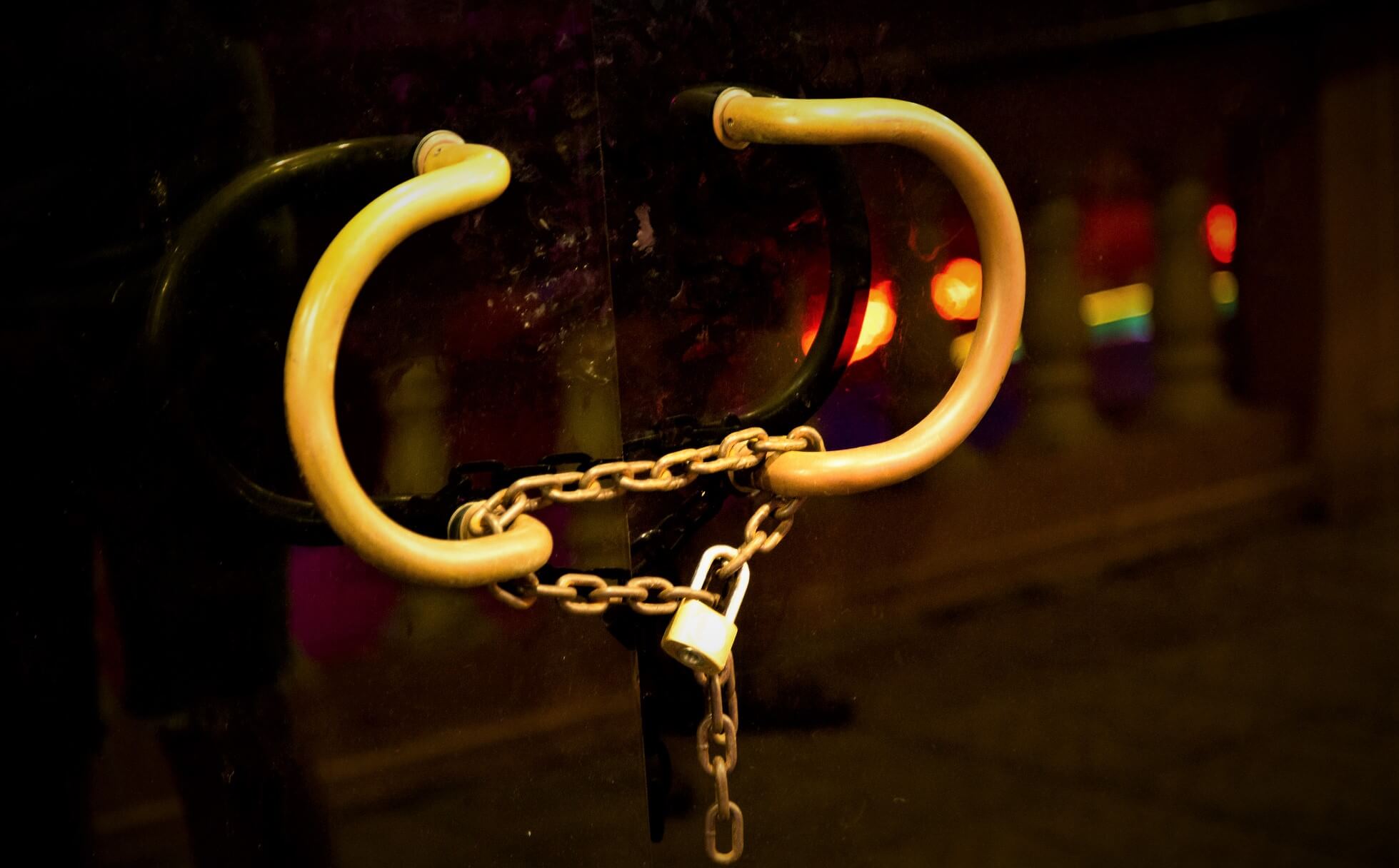 About 500,000 workers have lost their jobs at restaurants because of restrictions, according to an article last month by global news publication Reuters. Plus, about 50,000 restaurants have shut between May and June.

Thailand has recorded nearly 500,000 cases and a little more than 4000 deaths since the pandemic hit the country. 
Following mass business closures, formally exploited children have now wound up at home without an income. While the pandemic may have taken away their paychecks, it didn't take away their school fees.

Children are turning to social media to restart their income and continue their education.

The online taskforce
Destiny Rescue is adapting its rescue methods to keep up with the fight against the ever-changing face of human trafficking around the world. 
Our organization plans to launch a task force of rescue agents to fight child exploitation online in Thailand and the Philippines. We also have a 24-hour hotline in the pipeline, allowing abuse victims to call for support.
"There is no choice but to expand. The need is massive," Barnett says.
Rescue agents in Thailand got training in May to find and trace instances of child sex abuse online, though they had been investigating online cases pre-pandemic. 
Once rescue agents find an online chatroom where traffickers are selling minors, they message the traffickers to inquiry about the girls, channeling their conversational skills learned in sex establishments.
In a unique hurdle to online cases, rescue agents cannot directly ask to book a minor without breaking the law in Thailand. Instead, they must strike a balance between finding a child without asking for one.

Once a girl is spotted, agents arrange to meet them twice in person, often on the weekend to build trust and rapport, before offering a ticket out.
In the Philippines, rescue agents infiltrate online chatrooms to gather evidence of child sex abuse. They will later hand the evidence to the country's law enforcement before planning and executing a sting operation against the traffickers. 
Destiny Rescue's upcoming task force and hotline will be extra arrows in our quiver to fight child sex trafficking worldwide. Donations keep our global team moving, from rescue agents dotted around the world to marketing teams in the United States, Australia and New Zealand.
Please consider donating today. 
Give Rescue
Your gift means freedom
Join an army of freedom fighters standing up against the injustice of child exploitation.
Investing with Integrity
Over the last three years, 80.4% of every dollar we spent was used for programs that benefit the children we defend.
Destiny Rescue is recognized by Guidestar, Charity Navigator and the Better Business Bureau for our commitment to transparency, accountability and financial integrity.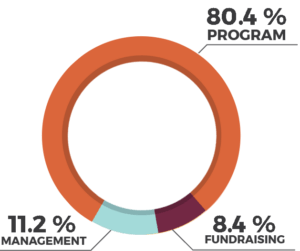 We are grateful for your generosity and promise to use your donation in the most effective way possible. All donations designated for specific funds will be applied to those projects and to administering the gifts. At least 80 percent of your designated gift will go to programs that defend kids. Gifts that cannot be used for a particular project, due to over or under-funding, will be directed to Destiny Rescue's most urgent needs. Contributions are solicited with the understanding that Destiny Rescue has control over the use of all donated funds.