Harsh stepmothers, alcoholic fathers, and relatives who chase them out of their homes to scavenge on the streets are among many abusive family backgrounds for many survivors in Uganda. 
Their abusive families made them vulnerable to the sex industry and a dark forest of issues like mental illnesses, criminal behavior, and drug use.
Yet many of these survivors found light at the end of the tunnel, including a 16-year-old girl last year.
Rosie battled with alcohol, losing her dad, an abusive family who chased her away from home, befriending a "bad" crowd and, finally, falling into the sex industry to survive – to get food, education and medication.
Today, however, she is confident her life is on the right, healthy track after being rescued and entering our community care program in Uganda.
For sure, my future will be well," the survivor says.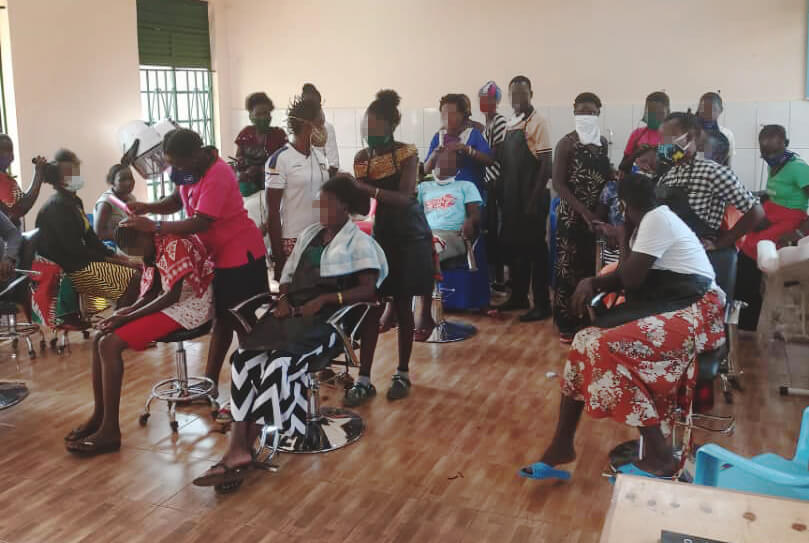 Rosie says she has now quit drinking, returned home and stopped being disrespectful to her mother.
"I used to get back at her for whatever she would say to me. Now I have become respectful to her, and I often listen to her whenever she is instructing," she says.
Rosie is also studying vocational training, nicknaming her course her "husband" because it will provide for her in the future.
I will treat my new skill like it is my husband," she says. 
The dark forest
Novias, our monitoring and evaluation officer in Uganda, says survivors of abusive families, like Rosie, can find themselves entangled in four main hardships. These are drug use, criminal behavior, mental illnesses, and physical abuse.
Before being rescued, some of the survivors were "physically injured" trying to break up fights between their parents, Novias says. Alcoholic parents have even fought their daughters and kicked them from home.
[These girls] were left with no option other than joining the sex industry to get money to rent their own houses," Novias says.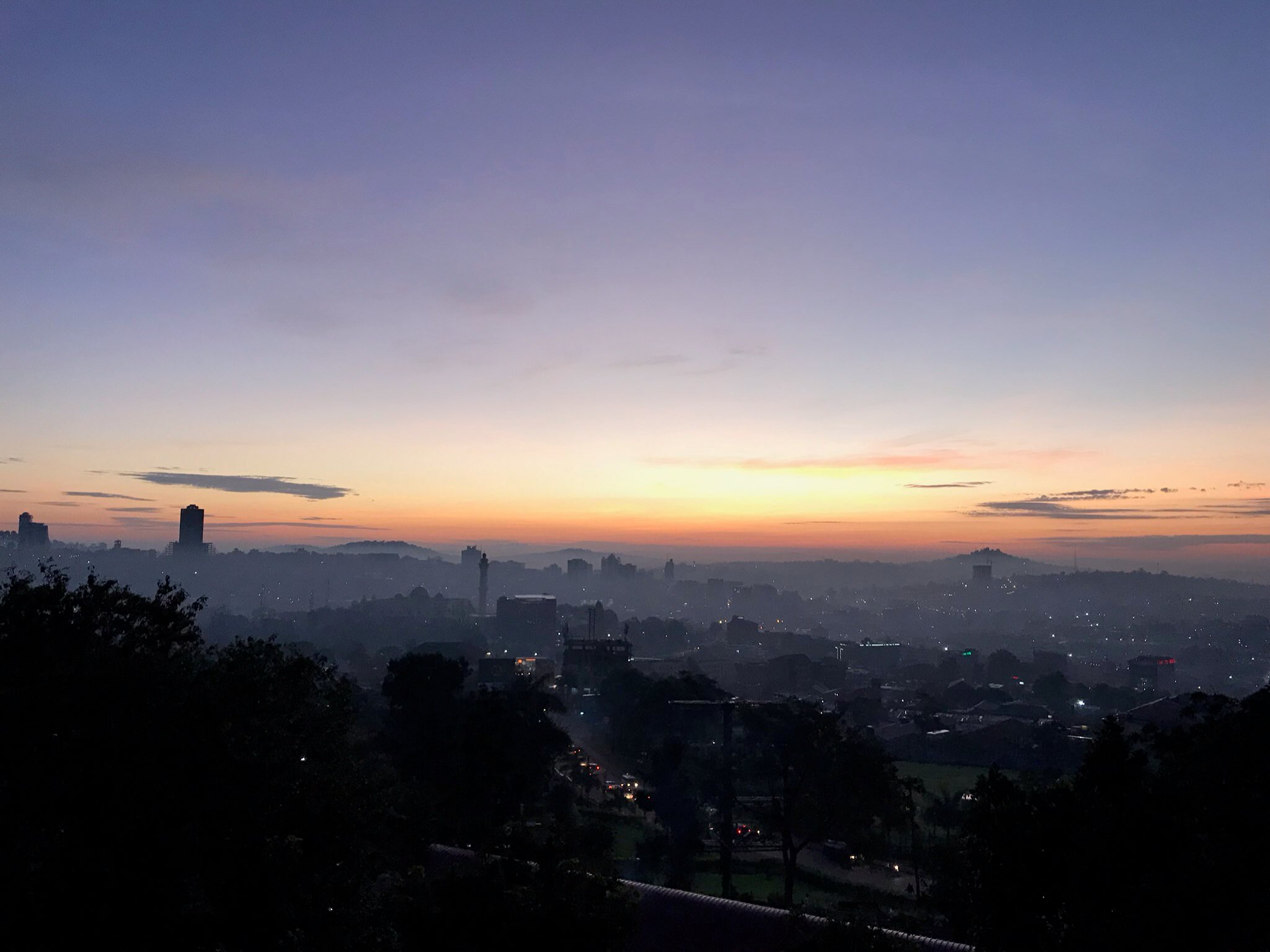 Two other difficulties include mental illnesses – like anxiety, depression, and post-traumatic stress disorder – and criminal behavior.  
Some children, Novias says, have been pickpocketing on the streets while others have been arrested, sent to prison, and mixed with other criminals. "When they are released from the police cell, they do not remain the same innocent young girls but rather criminals," she adds.
Drug and alcohol abuse is the fourth hazard.
Survivors have used both substances to "self-medicate" from trauma symptoms like anxiety, depression and intrusive memories triggered by abusive friends, relatives, caregivers, and sexual predators, Novias says.
What's worse, survivors who abuse drugs and alcohol are at a 'higher risk" of entering the sex industry because they begin viewing sex as a "hobby" when their thinking is clouded by substance abuse, Novias says.
The great renewing
To help transform survivors like Rosie, Destiny Rescue in Uganda has a robust offering of services to heal and empower survivors.
Our team, alongside our partner organization, provide children with home visits, vocation training, such as tailoring and hairdressing, and discipleship classes for those with a heart for Jesus.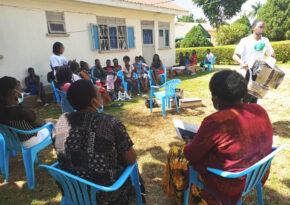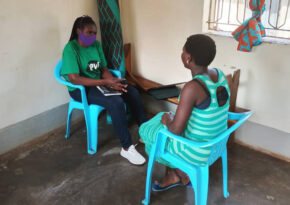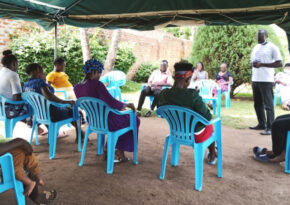 The team also hands out meals, sanitary items and provides access to medical assessments, given the sex industry is "risky and hazardous" to their health, Novias says.
Counseling is one of the best services available. While the therapy process can be emotional – with survivors "shedding tears and wailing" – the survivors are afterward filled with "hope, healing and transformation."
Not only can a survivor's heart and mind be restored while following our reintegration program, but also her family and community.
Communities would normally cast stigma and discrimination on survivors of the sex industry, Novias says. But after a survivor's attitude, behavior, fashion, and hairstyle are renewed, their communities no longer see them as prostitutes.
The girls are accepted in the community," she says.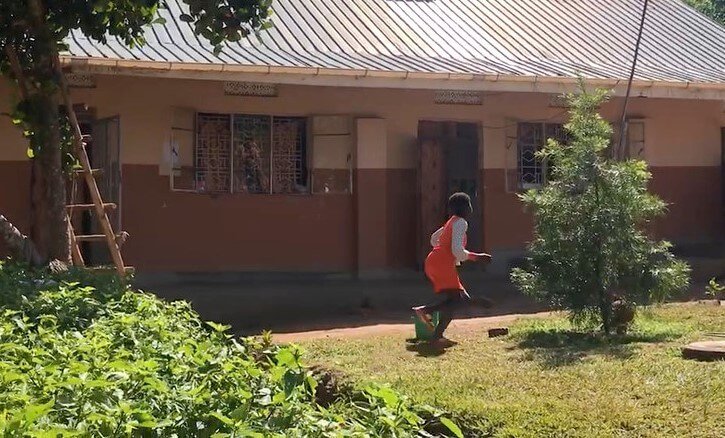 The survivors have also restored their relationships with their parents and family.
Overall, I have seen smiles on the faces of the girls," Novias says.
At a glimpse
In April last year, Destiny Rescue publicly launched in Uganda. Our team rescued 443 people last year in partnership with like-minded organizations in the country. Our agents find kids selling sexual services to survive – typically to provide necessities such as food and shelter for themselves – and offer them a way out.
If you would like to empower our team to rescue and provide opportunities for healing to children, consider donating today.
Give Rescue
Your gift means freedom
Join an army of freedom fighters standing up against the injustice of child exploitation.
Investing with Integrity
Over the last three years, 80.4% of every dollar we spent was used for programs that benefit the children we defend.
Destiny Rescue is recognized by Guidestar, Charity Navigator and the Better Business Bureau for our commitment to transparency, accountability and financial integrity.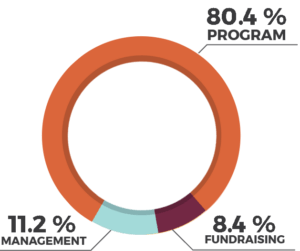 We are grateful for your generosity and promise to use your donation in the most effective way possible. All donations designated for specific funds will be applied to those projects and to administering the gifts. At least 80 percent of your designated gift will go to programs that defend kids. Gifts that cannot be used for a particular project, due to over or under-funding, will be directed to Destiny Rescue's most urgent needs. Contributions are solicited with the understanding that Destiny Rescue has control over the use of all donated funds.