Most traffickers in Nepal sink months into building trust with Nepali girls and women before luring them to a neighboring country, but one trafficker did it in a heartbeat this year – a once-in-a-blue-moon event.
Destiny Rescue has rescued 427 people at the nation's border this year. The survivors, attempting to cross the border to meet their trafficker unknowingly, were rescued by our border agents at our 15 border stations.
Located in South Asia, Nepal has 28 million citizens, of which most reside in rural villages on mountainous terrain. Poverty haunts the land, which partly explains why tens of thousands of its citizens have been trafficked.
Traffickers spend three months on average creating a relationship with a victim of trafficking, but this period can range from a week to two years.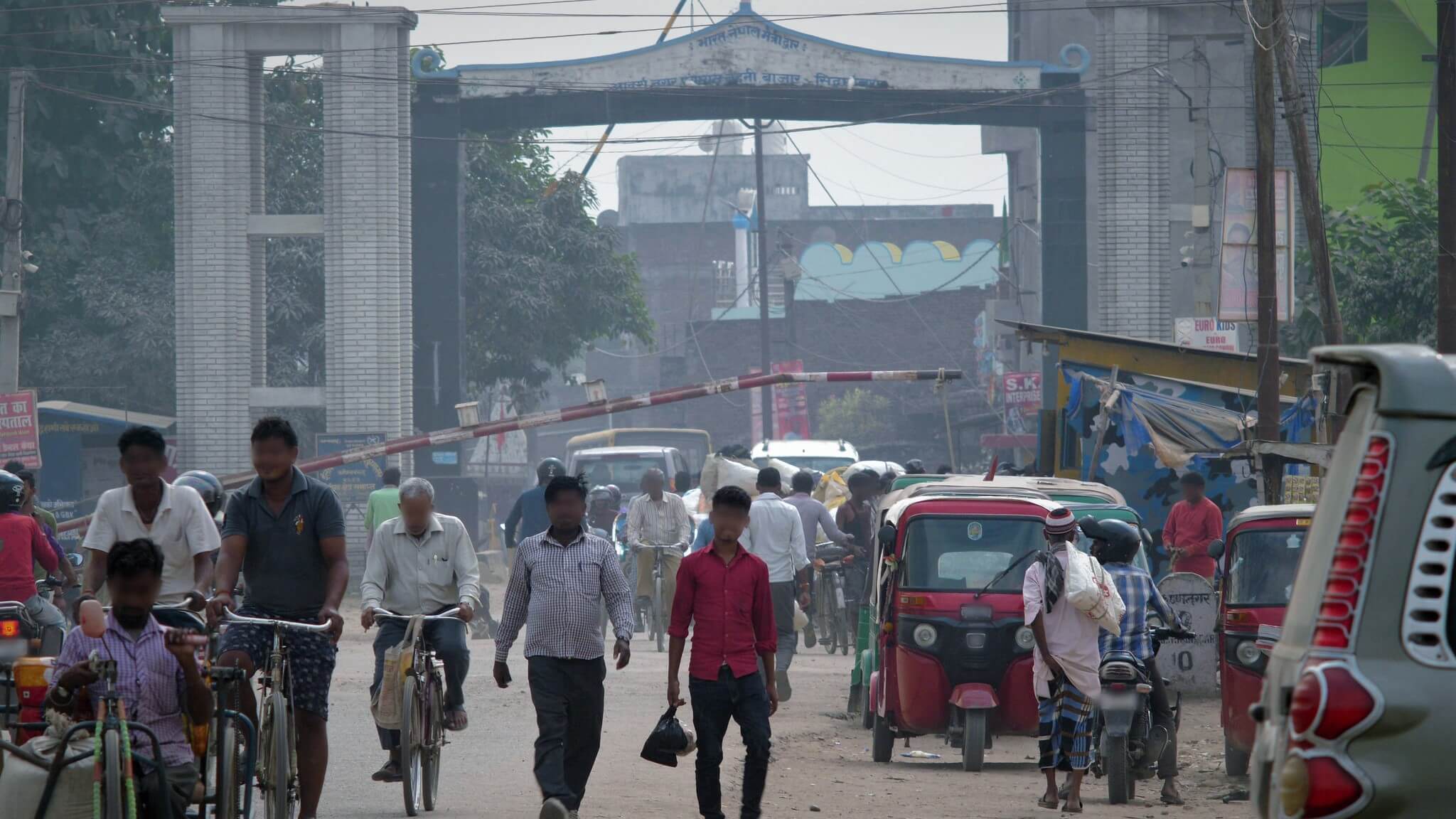 For Feba, a 31-year-old woman from the heart of Nepal, she was on the verge of being trafficked within a day of bumping into her trafficker. 
Within 24 hours
Reeling back the years to age 19, Feba got married after her parents arranged her life-long commitment. She and her husband brought two daughters into the world, but she left him after he became an alcoholic and abusive.
Domestic abuse is a common scar for women in Nepal. According to a report in 2019 by online health researcher BMC Public Health, 20% of women in the country have experienced this strand of violence.
Grabbing her daughters, Feba fled to her parents' home, where her father helps the family make about $41 a month. Feba couldn't support her kids here, so she bought a bus ticket to find a job in a small city this year.
While riding the bus, Feba met her trafficker. 
Feba and her trafficker, a 22-year-old man from her home district, spoke about her craving for employment. At the sound of this, the trafficker set his trap by telling her he could land her a high-paying job abroad.
The job was eye-watering, too, paying her $271 a month – more than six times her family's income. He also paid for her trip across the border.
Feba journeyed to the border but was stopped by our border agents. Feba, whose trafficker told her to lie at the crossing, told our team she was visiting her husband. But Feba's lie came crashing down when our team called one of her family members who helped expose the truth.
Today, Feba is safe and home.
Mother and daughter
Among the hundreds of survivors in Nepal this year, a few women were nearly trafficked with their infants. Daxa, 22, was one of them.
Daxa, who lives in a hilly region with her baby daughter, met her trafficker on Facebook, like more than 150 other survivors this year.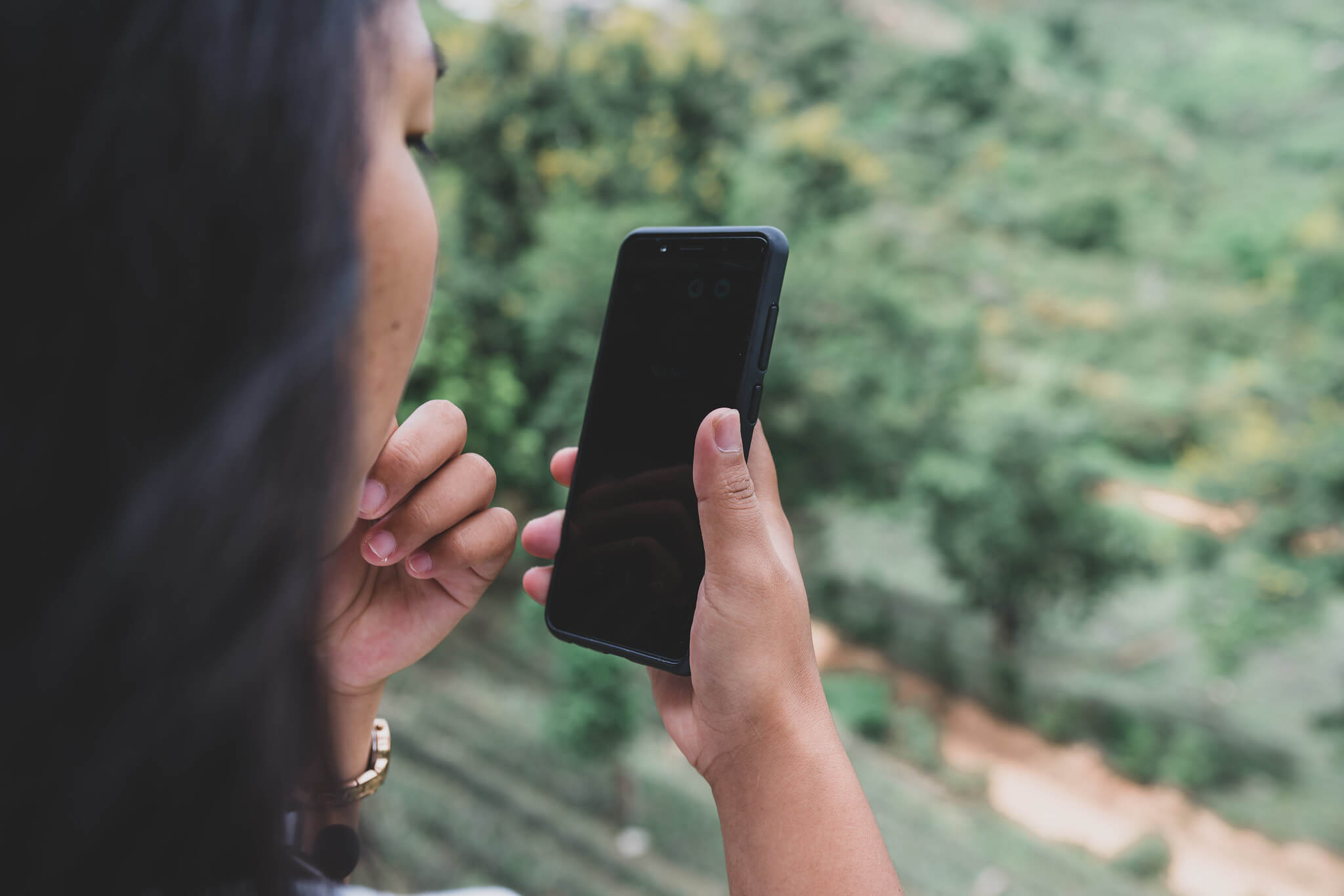 She and her trafficker, 25, regularly messaged for about four months. She confided in him about her husband, whom she fled from because he was abusive, an adulterer and an alcoholic. She revealed her lack of money too.
The latter triggered the trafficker to confess his desire to marry her in a neighboring country. Given Daxa was unwilling to leave her daughter behind, the trafficker told her to also bring her baby across the border.
Daxa and her baby and trafficker attempted to cross the border before our agents stood in their path. The pair lied to our team about their reason for leaving, but our agents eventually squeezed out the truth.
Daxa is now safe and educated about human trafficking in her area.
Trafficking in the face of restrictions
Traffickers continue to try their old tricks on children in Nepal despite continuous lockdowns around the nation since Covid-19 attacked last year.
Nepal has suffered more than 770,000 cases and 10,000 deaths so far.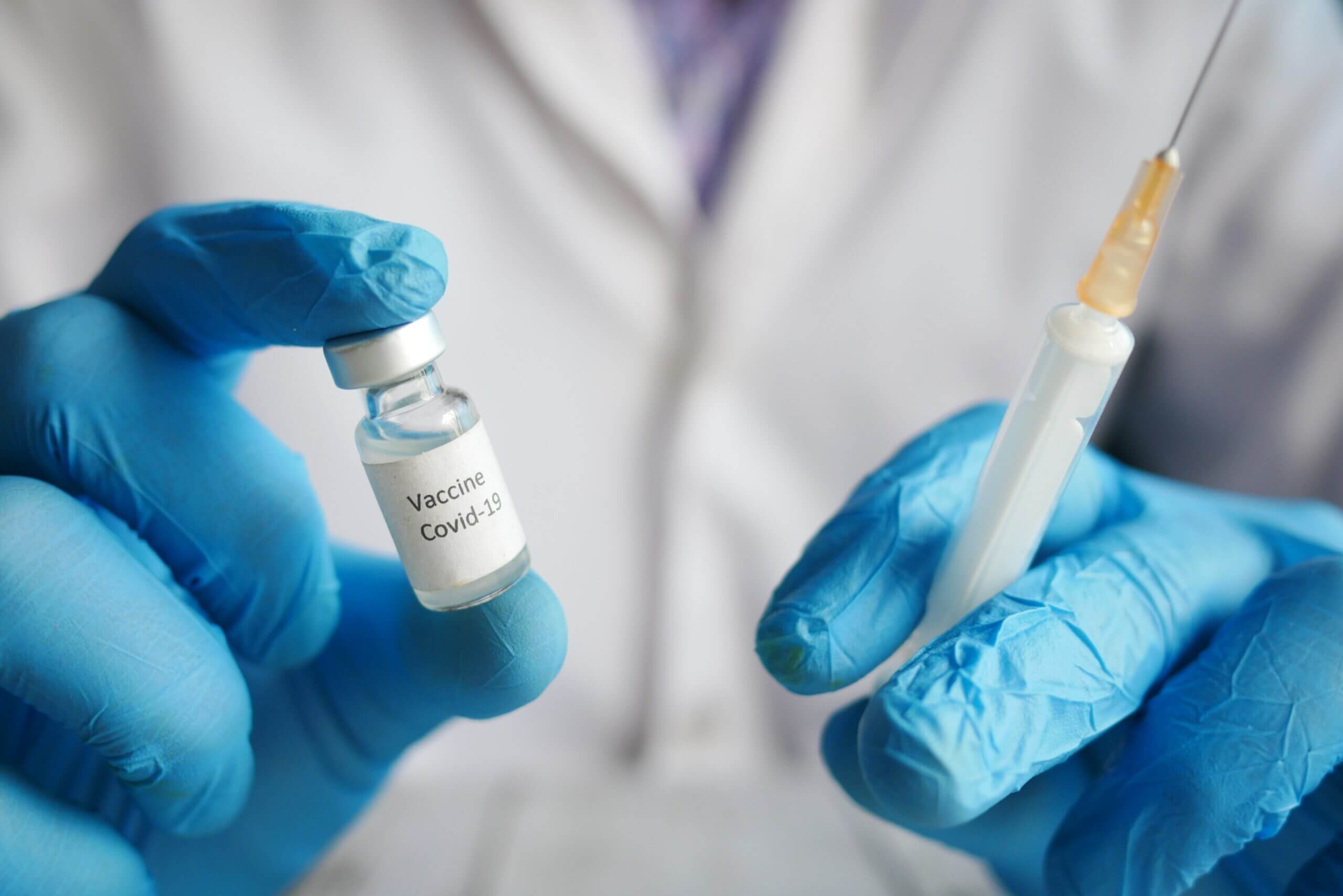 Before meeting her trafficker early this year, Tika, 16, spent her days caring for her sibling at home in a small city on the edge of Nepal. Tika was homebound because a lockdown had closed her school.

She later met a 19-year-old man on Facebook who confessed his love for her after chatting together for under two months. He asked her to marry him in a neighboring country, but she was hesitant to travel abroad alone.
In a chivalry-like manner, the trafficker met Tika in Nepal to walk her across the border. 
While attempting to cross, our border agents stopped them and asked to call her parents. Tika said she didn't have their numbers – a lie revealed when our team found her father's number after inspecting her phone.
Tika's father asked our team to stop his daughter from escaping. Tika, who was educated on the ins and outs of trafficking, was later reunited with her family.
Snake in the village
While many girls meet their trafficker after a friend request pops up on Facebook, Gamya, 15, met a 34-year-old trafficker at her village in a mountainous region in Nepal.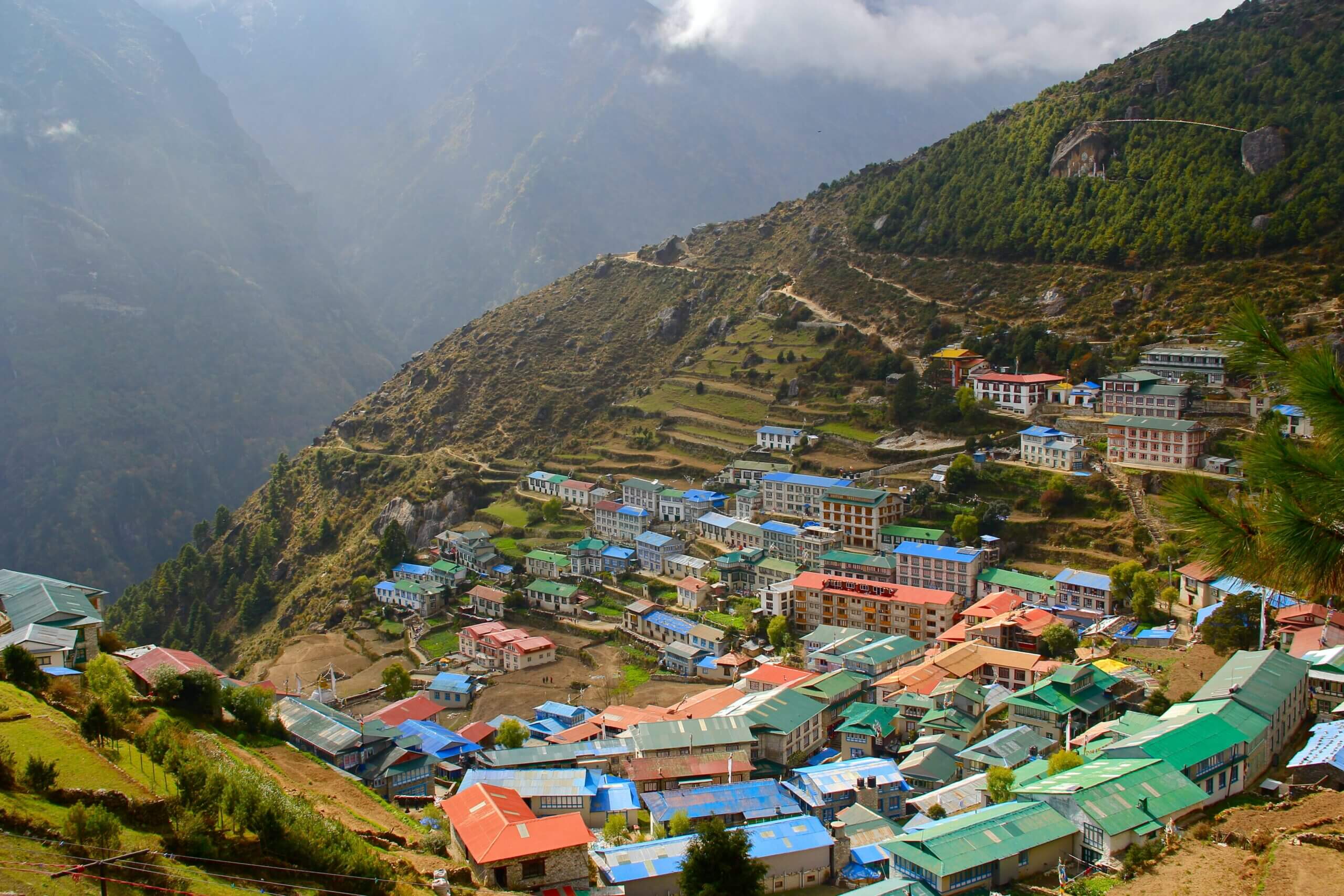 After the pair swapped phone numbers, Gamya told him her family was poor, making about $58 a month. Her new friend had a solution to her financial crisis up his sleeves: a well-paying job in a neighboring nation.
Dreaming to help her parents, Gamya and her trafficker snuck off to the border without a word to her family.
When questioned by our team at one of the border's gates, their alibi was they were father and daughter traveling for medical treatment. Our border agents called her mum, which quickly evaporated their cover story.
Gamya's mother requested our team save her daughter, which they did. Gamya is not only safe but now wiser about the realities of trafficking.
Nepal is one of eight countries Destiny Rescue is in fighting to rescue girls and women trapped in sexual exploitation and trafficking. If you would like to help us fight, please consider donating today.
Give Rescue
Your gift means freedom
Join an army of freedom fighters standing up against the injustice of child exploitation.
Investing with Integrity
Over the last three years, 80.4% of every dollar we spent was used for programs that benefit the children we defend.
Destiny Rescue is recognized by Guidestar, Charity Navigator and the Better Business Bureau for our commitment to transparency, accountability and financial integrity.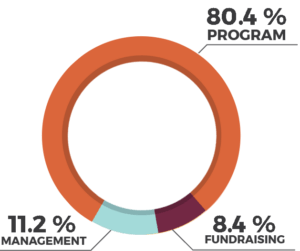 We are grateful for your generosity and promise to use your donation in the most effective way possible. All donations designated for specific funds will be applied to those projects and to administering the gifts. At least 80 percent of your designated gift will go to programs that defend kids. Gifts that cannot be used for a particular project, due to over or under-funding, will be directed to Destiny Rescue's most urgent needs. Contributions are solicited with the understanding that Destiny Rescue has control over the use of all donated funds.