Often, when we speak to Western audiences about "survival rescues," we're invariably met with questions. It's not the typical situation they envision; there's no deceptive job offer, no nefarious trafficker, no clear bad guy. If no one is technically forcing these children into sex trafficking, do they bear some of the responsibility for their own exploitation?
What we see in the field paints a much different picture. Kioni, a caseworker in Kenya, put it simply: "Children are forced into these situations in order to survive."
His statement reflects the US Justice Department's definition of human trafficking, which includes any sexual exploitation of a minor "regardless if any form of force, fraud or coercion was used."
We recently posted a story derived from multiple real-world situations to help audiences understand the depths of desperation these children face. With no other options and a burden of responsibilities on their back, many are faced with two terrible options: exploitation or starvation.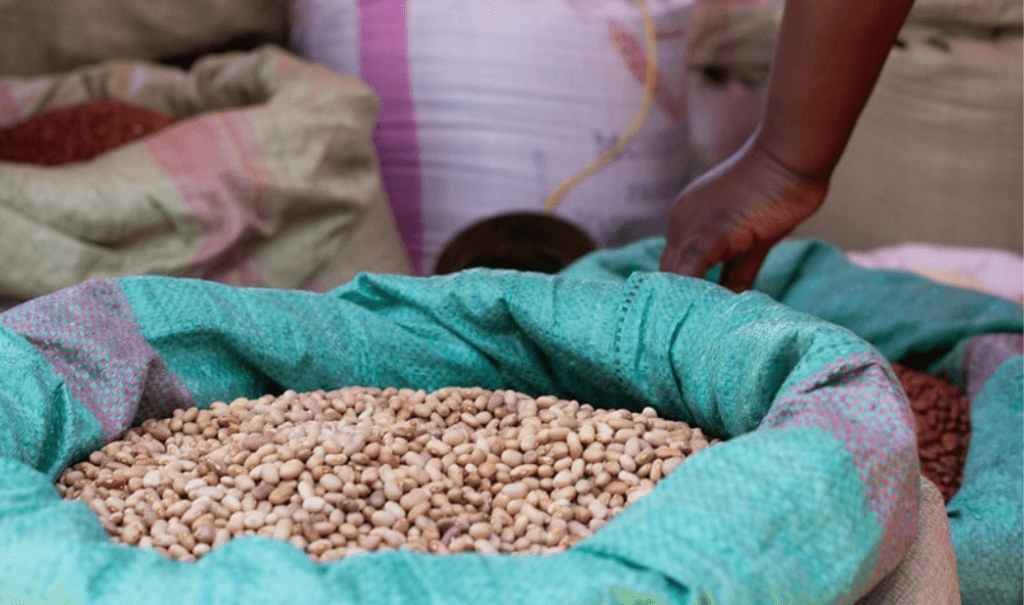 Read the words of children in Zimbabwe who express how much the difference of a simple food pack can make
This means we must address the vulnerabilities that led to their exploitation in the first place when rescuing kids in survival situations. Simply removing a child from a brothel doesn't resolve the desperation that drove her there in the first place. These issues demand a more flexible, individualized approach to rescue.
Finding Victims
The first step in any rescue is identifying victims. When starting operations in a new area, we locate exploited children in a couple of ways. First, we'll send out agents to canvas deeply impoverished or red-light districts, keeping an eye out for children selling themselves. 
The second and most reliable method is asking local community leaders, police officers and churches. Many residents know a struggling child or an area where desperate kids sell themselves on the street or in brothels.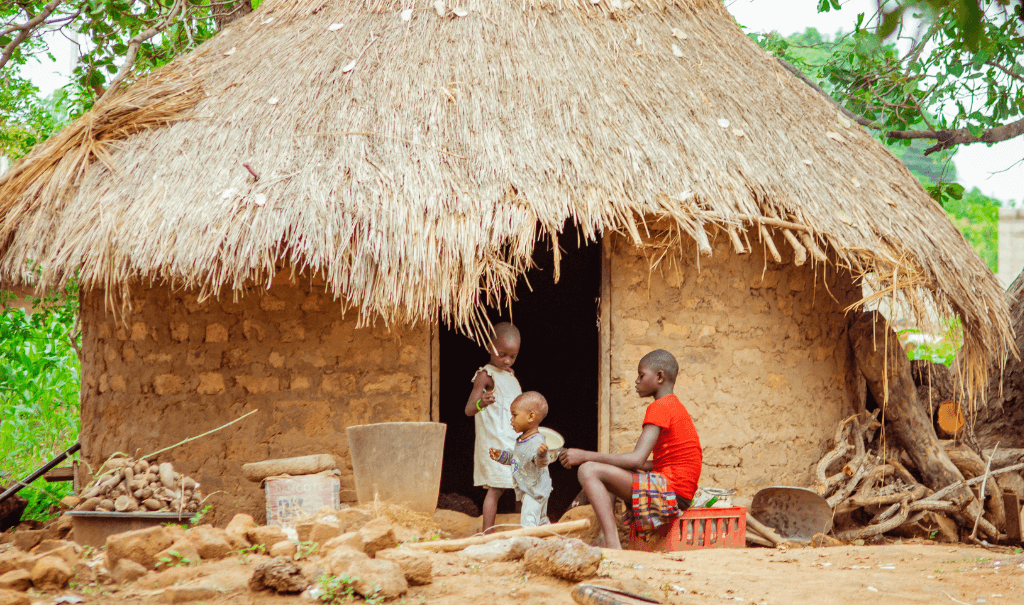 According to UNICEF, most Ugandan children have experienced some form of abuse and/or violence, with over 8 million children considered vulnerable to harm. Image is representational
Once victims are located, the next step is convincing them there's a way out. Some children are so traumatized by a life of cruelty that they cannot accept the idea that someone would help or even that they're worthy of help. Others, upon hearing about our project, actually come to us, eager to escape their life of exploitation.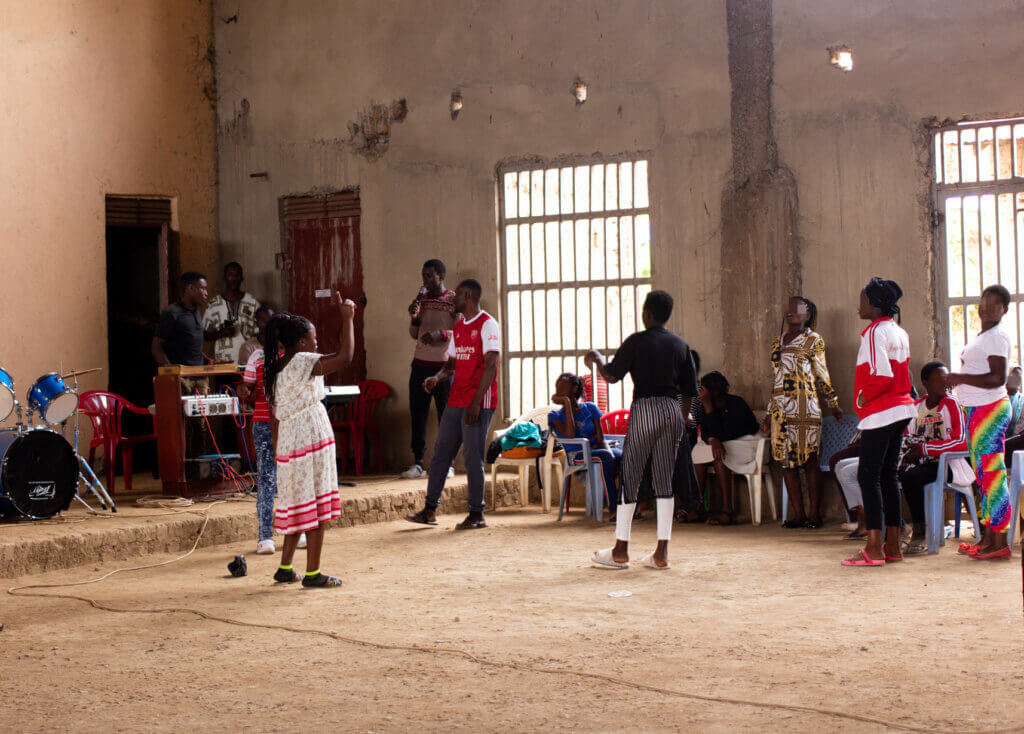 The need is great. In most regions of rescue, frontline workers can easily locate exploited children; indeed, there are far more than we have the capacity to help. 
"It is not difficult finding the children," Kioni said. "There are so many. We could rescue 50 per month (if we had the funding)."
The Healing Journey
Once a survivor chooses to enter our care, we immediately set them on a path of healing that begins with a physical check-up. After addressing any physical needs, survivors are enrolled in the EMPOWER program. Developed by an internationally recognized clinical psychologist, this multi-week course helps survivors process and overcome the horrible abuse they've suffered.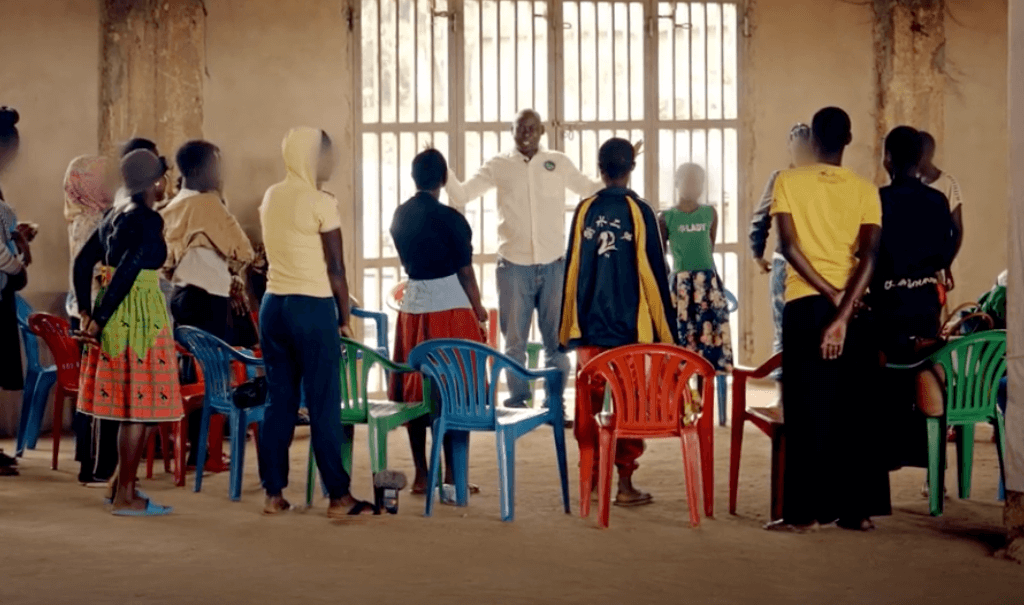 Children during an EMPOWER session along with Destiny Rescue staff
The physical and emotional trauma these kids have endured, sometimes for years, is difficult to comprehend. Many have lost the capacity to expect anything but pain. "We rescue hopeless people," Declan, one of our facilitators, said. "They don't see their future."
Nearly all the children have a completely shattered sense of self-worth. After being cruelly objectified for so long, their spirits are crushed. 
Declan describes the effect on young hearts: "They feel like nobody loves them. They feel like they cannot do anything important."
EMPOWER systematically and creatively works through these issues. Throughout the program, victims learn they're the cherished children of a perfect Creator. For many, discovering they are "fearfully and wonderfully made" rather than just a commodity is a life-changing experience.
Classes are in both group and individual settings and include staging mock discussions and games to help the kids work through their trauma. Children learn of the forgiving love of Christ and even learn to follow His example by forgiving their abusers. And in forgiving those who hurt them, they learn to release the pain and bitterness that keep spiritual wounds from closing.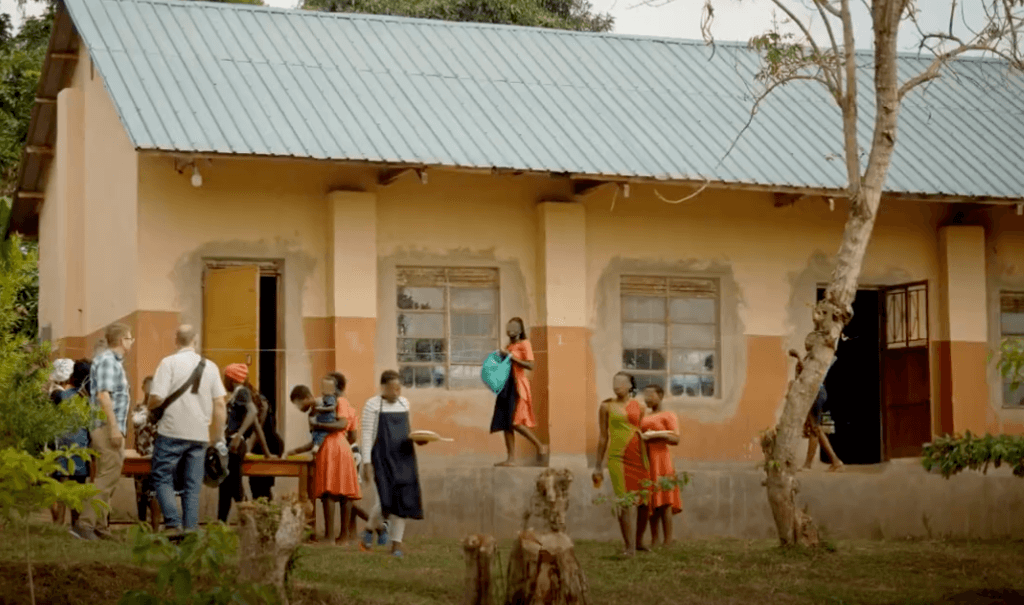 Children and Destiny Rescue staff members outside the Destiny Rescue residential home in Uganda
The change seen in children is often miraculous. Many who were understandably closed off and cynical bloom like new flowers, developing deep relationships and playing like kids again. We've had reports of children who enrolled in the program with violent and abrasive temperaments, calloused by a life of unimaginable brutality, finishing EMPOWER as gracious, playful children. "People who came here crying are laughing," Declan said.
But renewed joy isn't our only goal. The program goes beyond just beginning to heal broken souls but also strengthens and matures survivors as well. The change is evident in our graduates: "They are able to maneuver in hard situations. And they forgive," Declan said.
A New Life
While EMPOWER prepares children to move forward in life, it doesn't directly fix the problems that drove them into exploitation. To do that, we develop a unique Freedom Plan™ for each child to help prevent them from falling into exploitation again.
For most children, this process begins with food packs. By supplying children or their families with food packs, we satisfy the immediate need for food, relieving the desperation that drove the exploitation. Food packs provide basic necessities during their enrollment in EMPOWER or vocational training (more on that later).
From here, the plans vary greatly. Some survivors have families, while others are orphans, especially in areas where HIV is prevalent. In such situations, children are placed with vetted, trusted foster parents. These volunteers from local churches have good standing in the community and stable families with children of their own. 
That brings us to the problem that started the vicious cycle: poverty. If kids or families are going hungry, survivors will always be at risk of returning to a life of abuse.
That's where economic solutions come in. Through a variety of programs, we help children and families achieve a stable source of income. That looks different in different situations: sometimes, it's helping a foster family start a new small business. Sometimes, it's teaching older survivors sewing or hairdressing so they can get jobs in their local communities.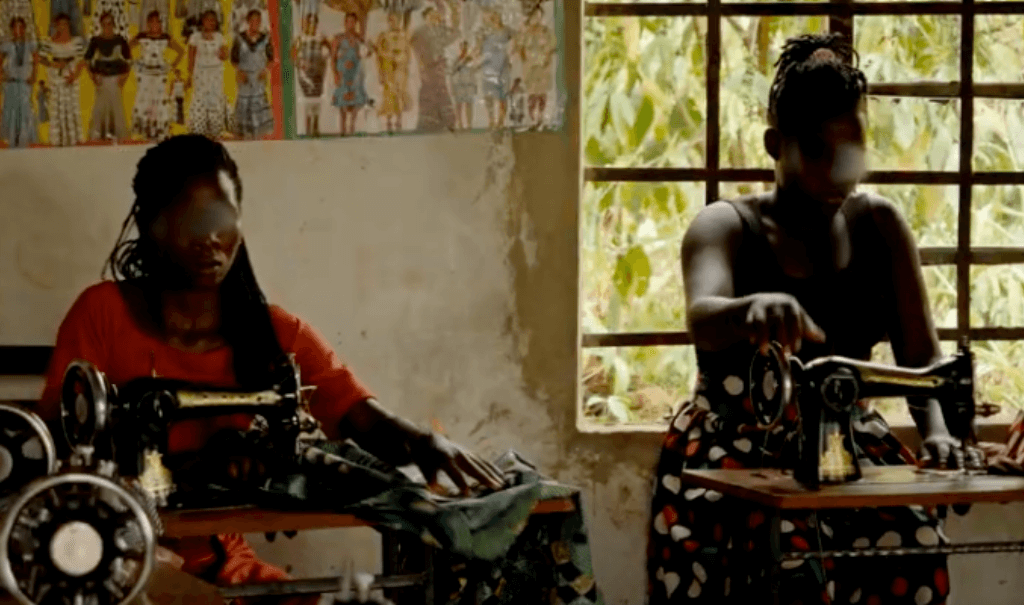 Two survivors practice their skills during tailoring training in Uganda
Joyce, our small business expert in Kenya, works with parents and survivors alike to help them apprentice with the right job or even start their own entrepreneurial journey. She takes great pride in her vital work, saying, "The (fact that) businesses… can sustain families and improve their life standards encourages and gives me hope at the end of the day."
Regardless of their path, our goal is for survivors to face life equipped with all they need to stay free. For examples of how economic solutions change lives, read more here.
Changing Realities
The concept of a "survival rescue" can be difficult for many of us to understand. The crippling, often generational desperate poverty that drives kids into the clutches of abusers makes addressing them even more complex. 
Our stellar team of rescue agents, caseworkers, business advisors and facilitators is instrumental in helping these dear children heal from their crippling abuse and live free from the vulnerabilities that forced them into abuse.
But they can't do it alone. As Kioni pointed out, there are far more suffering children than our projects can handle at present. Every day they wait for us is another day they suffer abuse over and over just to make it to the next day. 
Will you help fund these life-changing operations so we can reach more of these children? To partner with us, fill out the form below.
Give her back her childhood.
Your donation can move her from surviving to thriving.
Give her back her childhood.
Your donation can move her from surviving to thriving.
Donate with confidence
Over the last three years, 81.8% of every dollar we spent was used for programs that benefit the children we defend.
Destiny Rescue is recognized by Guidestar, Charity Navigator and the Better Business Bureau for our commitment to transparency, accountability and financial integrity.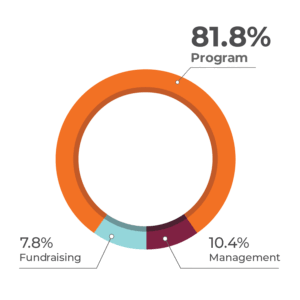 We are grateful for your generosity and promise to use your donation in the most effective way possible. All donations designated for specific funds will be applied to those projects and to administering the gifts. At least 80 percent of your designated gift will go to programs that defend kids. Gifts that cannot be used for a particular project, due to over or under-funding, will be directed to Destiny Rescue's most urgent needs. Contributions are solicited with the understanding that Destiny Rescue has control over the use of all donated funds.