Destiny Rescue's home in northern Thailand buzzed with excitement as girls in fancy dresses had their hair and makeup done. Daughters of the King Night, organized by some of Destiny Rescue's staff and volunteers, was underway. The Learning Centre classroom was transformed for the evening with white lights, candles, balloons, white fabric draped from the ceiling, and elegant vases of flowers. Cookies, cupcakes, brownies and watermelon filled a table in the center of the room. Girls from Destiny Rescue's prevention and rescue homes chatted, laughed and snapped selfies all around, especially at the photo booth which was stocked with silly props.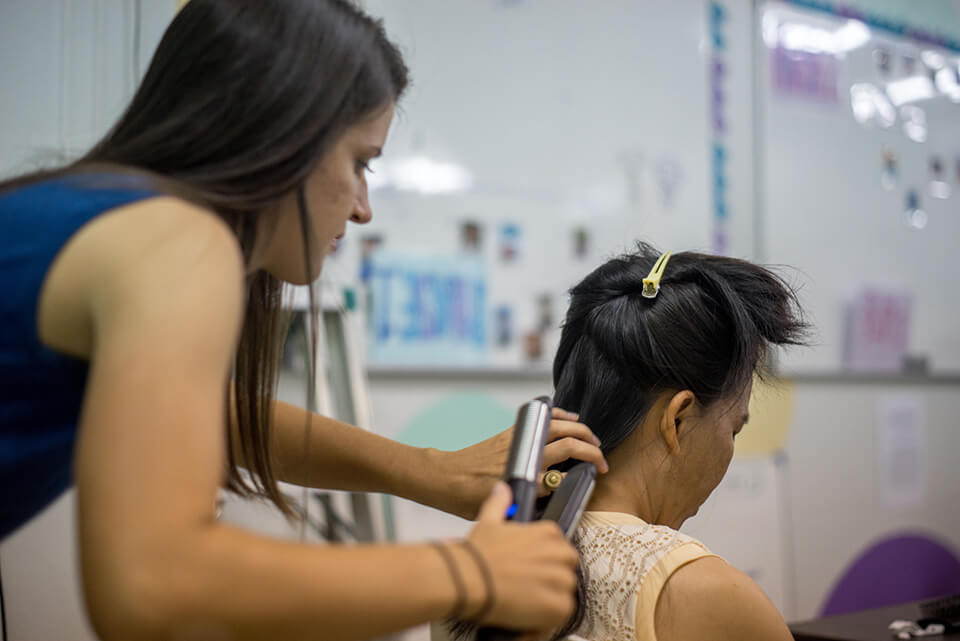 Everyone, from children to adults, joined in a game similar to tag; much laughter ensued. After the game, a short ceremony began, and each girl received a personalized card and a gift. A few of the adults gave short speeches of encouragement to the girls, reminding them of their worth and value and how loved they are. Staff and volunteers were encouraged as well.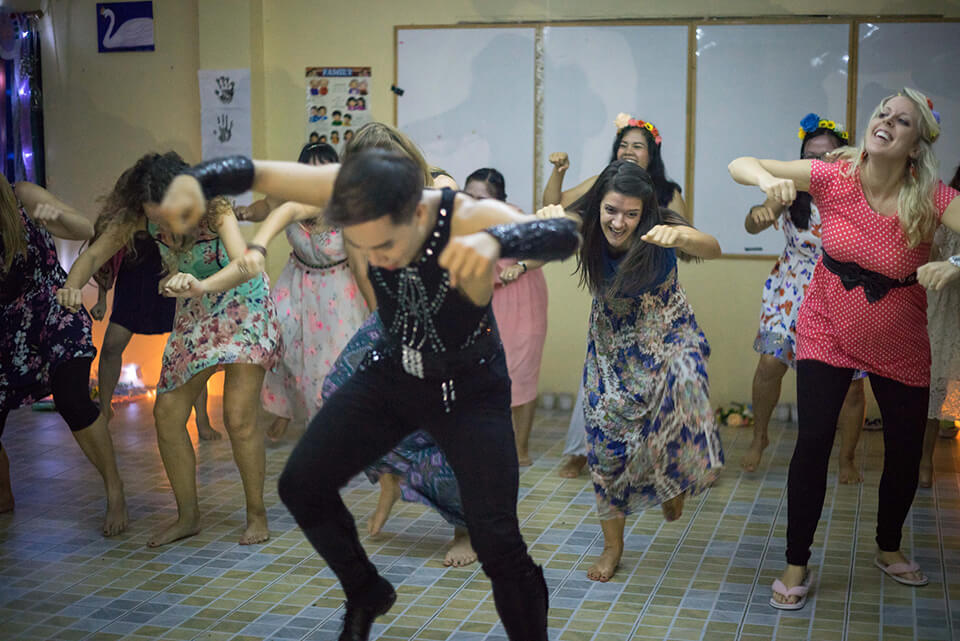 The girls had practiced a dance for the occasion, which they were proud to perform. Staff and volunteers had also choreographed a dance, led by Lek, a local dancer who works with Destiny Rescue. Their dance went over extremely well; the girls demanded an encore, and many of them joined in the second round.
The evening ended with a dance party. Daughters of the King Night was a great success—a wonderful time of fun and encouragement for the girls, staff and volunteers alike.
All Destiny Rescue's homes hold events like this throughout the year to celebrate our girls and show how much we care for them. We love seeing them have fun with their friends and enjoy the party!