Eleven young men ran, hustled and broke a sweat trying to kick a ball into their opponent's net in the heart of England. While it looked like a regular football game from the grass sidelines, the team was wearing new shirts with a "fantastic" touch. 
London-based amateur football club Slade FC debuted a new player kit last month featuring a tiny orange handprint on the back: Destiny Rescue's logo and name.
Player and club secretary Caleb McNabb said it was "fantastic" to represent our organization and spread awareness about human trafficking worldwide.
Having the logo on the back of the shirts can make a huge difference … those that come across it can ask what it stands for and why we have it," the 24-year-old said.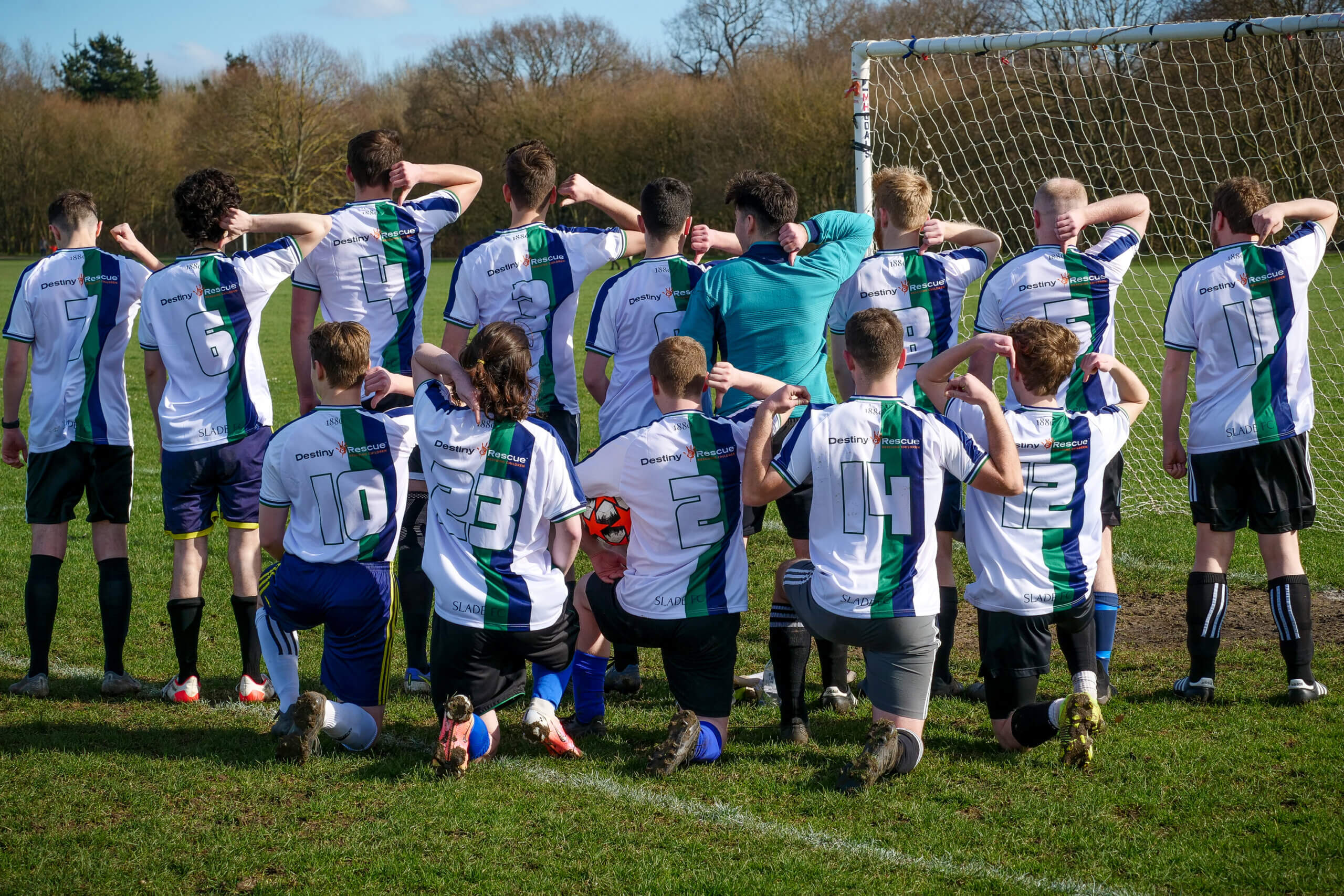 The prompt behind the print
McNabb first heard about Destiny Rescue's fight against child sex trafficking when one of our staff spoke at his church in southeast London, The Slade Evangelical Church. The church is associated with his football team.
"That had a big impact on me," he said, which kicked off a desire to find a way to help.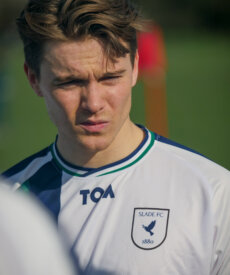 Getting his lightbulb moment, McNabb printed our organization's name and logo on his football team's kit to spark conversations about the crisis among his team and others in his league, Bromley & Croydon Christian Football League. 
"What I'd love to see is all the other teams and spectators, because a lot of people come down to watch the games, … ask ways in which they can help out themselves and ultimately rescue children," he said.
When his players first pulled on the new shirts on February 26, they were in a semi-final match of a cup competition, Mike Laxton Cup, versing amateur football team Hayes Ambassadors, which was in a league above his. "It was a massive occasion," he said. 
While the score didn't go his team's way with the opponents netting four goals to nill, McNabb said the "most important thing" was representing our organization, which was a talking point before and after the game. "It's already started conversations," he said.
That's got to be a win."
The church
The Slade Evangelical Church pastor Wes said he was thrilled to have his football team represent Destiny Rescue – a "charity with a real heart for justice" – and raise awareness of child sex trafficking.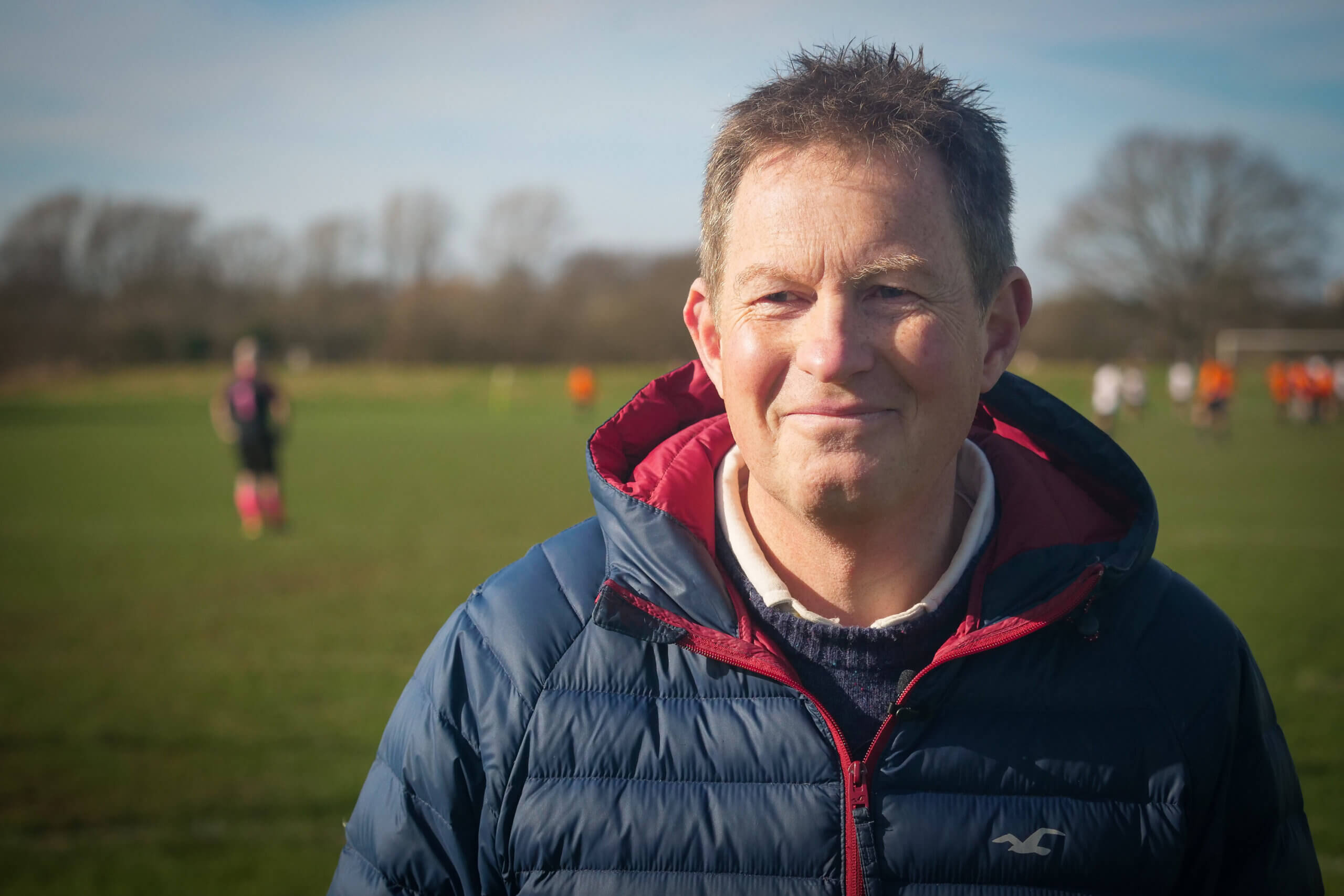 We as Christians have been shown so much of God's mercy and love and grace, and we're to replicate that as well," the pastor said.
He also called other churches with football teams to follow suit. "I mean, it's the easiest thing in the world just to put this as a logo on team shirts and, hopefully, it will gather pace, and others will get involved as well," he said. 
The idea is already creating ripples across the United Kingdom.
More teams
In the capital of Wales, Cardiff, amateur football club Highfields FC has also printed Destiny Rescue's name and logo on its football team's shirts. The club represents its church, Highfields Church, which has a heart for mission work.

Highfields FC player and manager Joe Lovell said his team was filled with "great encouragement," knowing they can not only play a game of football but a role in ending child sex trafficking across the globe.
[Our logo spreads] the news to other churches and individuals about what Destiny Rescue is achieving," Lovell said.
Reeling back the years, Lovell first became aware of the darkness behind human trafficking when previously living in Thailand. "I became acutely aware of the issues," he said. Here, he also witnessed our organization's fight and success on the frontlines. 
After returning to his homeland, he wanted to support our "incredible work". Given his role as a football manager, Lovell said it was an "obvious step" to then print our organization's logo on his team's shirts to raise awareness of the crisis.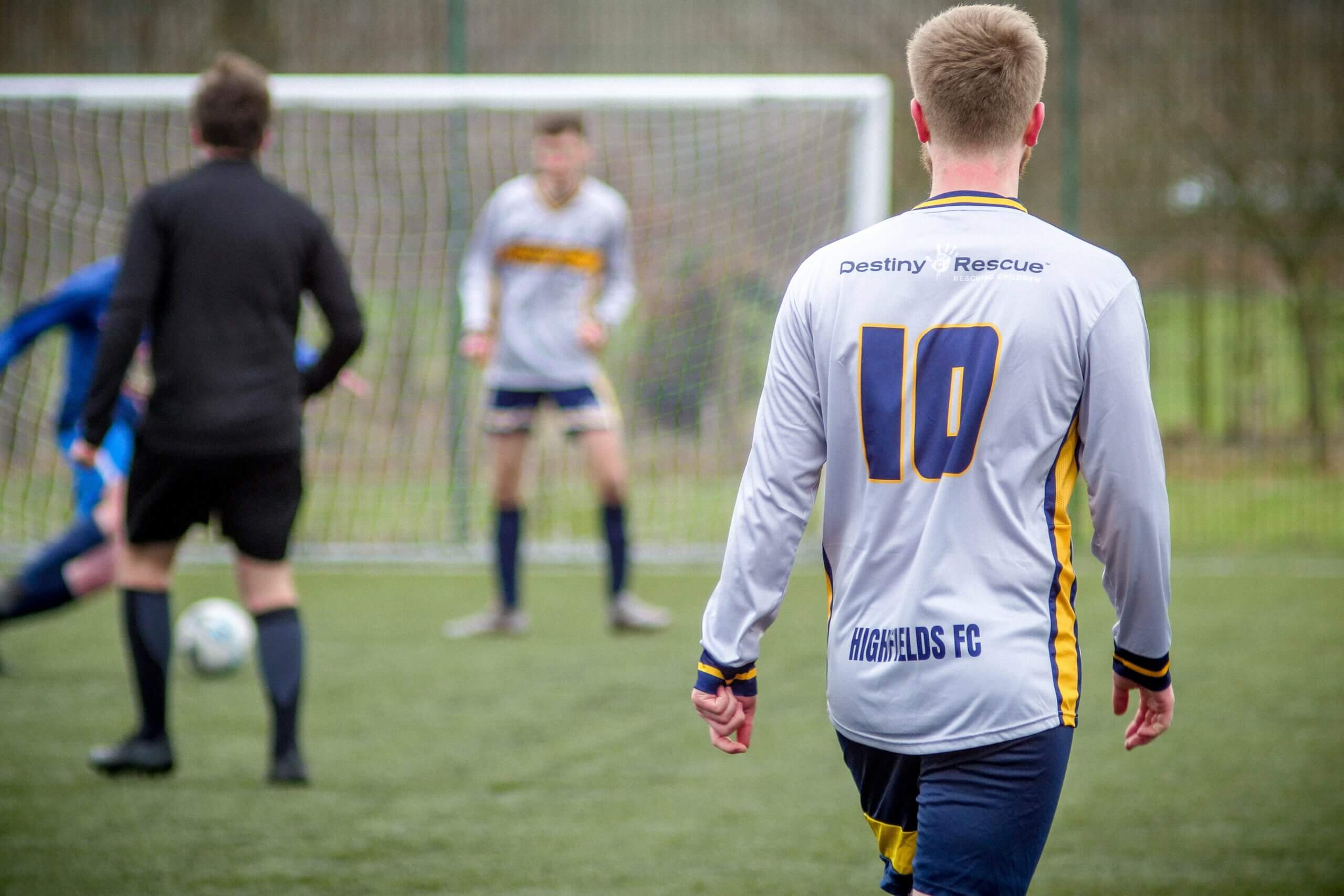 "We are proud to … know that in some small way, in the heart of Wales, thousands of miles from Destin Rescue's many countries of operation, we are playing a part in this global effort to rescue children," Lovell said. 
 No matter where you are living around the world, you can play a role in helping end child sex trafficking. Your donation or efforts as an advocate can rescue children and help them stay free.
Give Rescue
Your gift means freedom
Join an army of freedom fighters standing up against the injustice of child exploitation.
Investing with Integrity
Over the last three years, 80.4% of every dollar we spent was used for programs that benefit the children we defend.
Destiny Rescue is recognized by Guidestar, Charity Navigator and the Better Business Bureau for our commitment to transparency, accountability and financial integrity.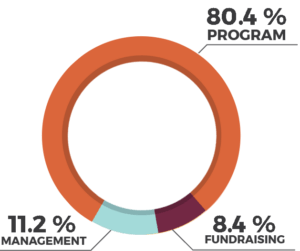 We are grateful for your generosity and promise to use your donation in the most effective way possible. All donations designated for specific funds will be applied to those projects and to administering the gifts. At least 80 percent of your designated gift will go to programs that defend kids. Gifts that cannot be used for a particular project, due to over or under-funding, will be directed to Destiny Rescue's most urgent needs. Contributions are solicited with the understanding that Destiny Rescue has control over the use of all donated funds.