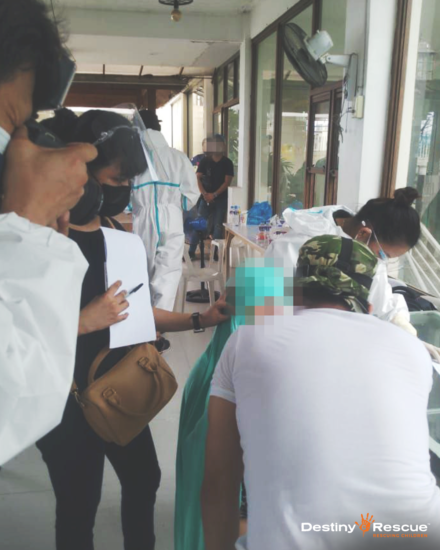 Nine rescued in the Philippines
---
Nine rescued, including four minors, in an operation coordinated with the Philippines National Bureau of Investigation.
Intelligence gathered by our rescue agents in the Philippines initiated a sting operation to arrest a pimp known for selling minors and rescue those he controlled.
Pictured – After the arrest was made, a Destiny Rescue social worker assists a survivor during the intake process. Each survivor was given a sheet to use as a privacy blanket after rescue.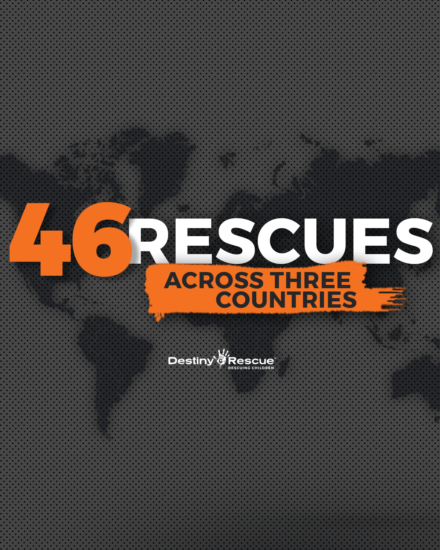 46 rescues across three countries
---
Operations in Nepal, Thailand and the Dominican Republic brought freedom to 46 people.
Read more

In Nepal, our operations rescued 38 people including a mother and her 3- and 6-year-old daughters.

Three boys were rescued from labor trafficking in Thailand and their traffickers were arrested.

Two operations in the Dominican Republic rescued five teenagers, ages 13-19, and facilitated the arrest of four individuals responsible for their exploitation.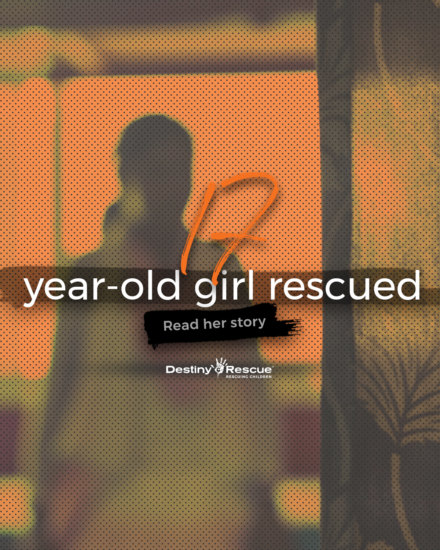 17-year-old girl rescued – Full story
---
Thanks to the creative efforts of our rescue agents in an undisclosed country, 17-year-old Sonali is now free! See the full story for details of her rescue!
Read Full Story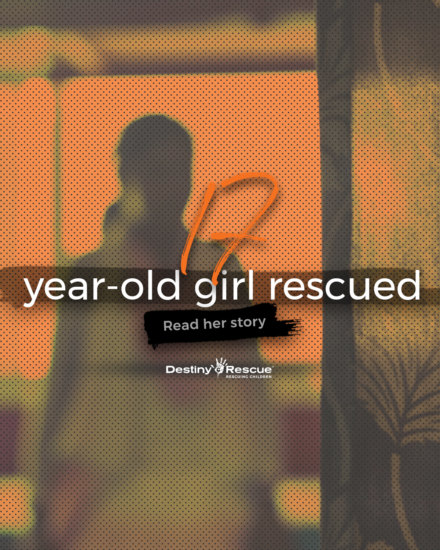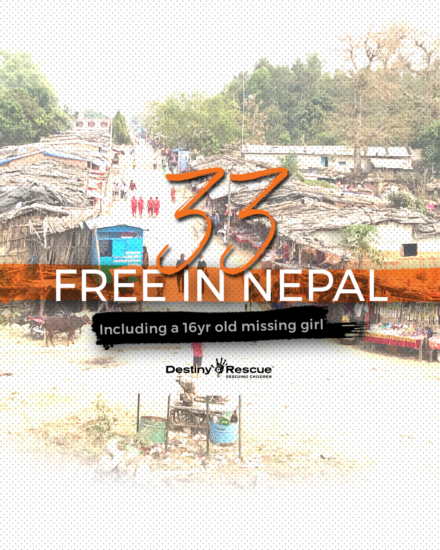 33 free in Nepal
---
Border agents intercepted 32 girls and women at the border and a 16-year-old missing girl was found.
Read more

At the border, 32 women and girls were rescued as traffickers attempted to lure them out of the country. This included a mother and her two-year-old daughter as well as a group of five friends. Almost half of those rescued had met their trafficker on social media.

The father of a missing 16-year-old girl fought tirelessly to find her and bring her home, informing both the police and our agents of her case. Working with local law enforcement our agents helped locate and rescue her. She is staying in one of our transitional shelters while the investigation against her abuser is underway.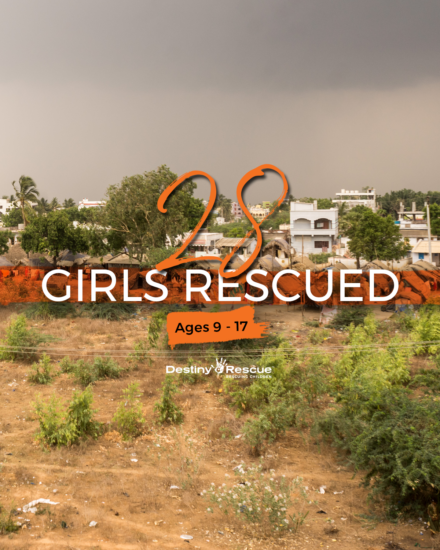 28 girls rescued from sexual exploitation
---
Twenty-eight girls, ages nine to 17, have accepted our offer of freedom and joined our community care program in an undisclosed country.
Read more

They are all from families struggling to survive in poverty. Many, including a 10 and two 12-year-olds, were being abused in exchange for food or money for necessities.

Through our method of interventional rescue, our rescue agents learned of each girl's situation and coordinated with their families to secure a safe path forward for them.

The survivors will now have the opportunity to pursue an education or vocational training as our caseworkers and health workers journey alongside each girl and their families.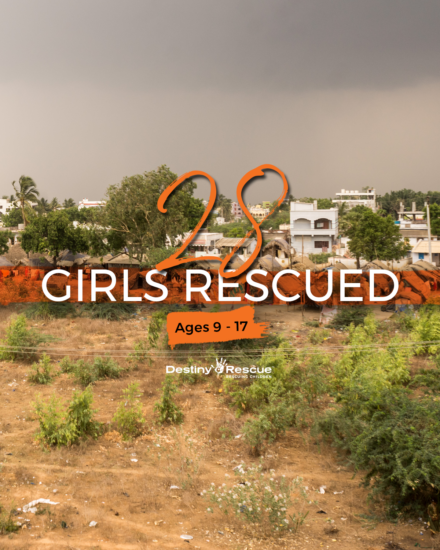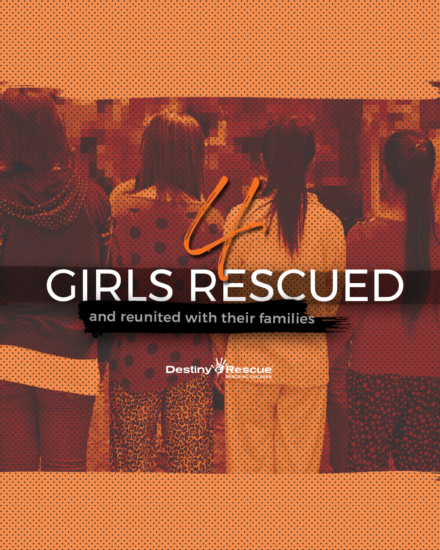 Four girls rescued in undisclosed country
---
Four girls, ages 14 to 17, have been rescued from sexual exploitation in an undisclosed country in southeast Asia.
Read more

L. was lured with the promise of a job then sold into sexual exploitation. Her parents contacted our agents for help after she went missing.
S. was deceived online and then sold to men at motels.
J. was seduced by men via social media then transported to many locations where she was abused and denied contact with her family.
U. had run away from home and was targeted by a trafficker who abused her and sold her to others.

Agents rescued each girl and reunited each one with her family.

Initials are representational to protect identities.
You can make the next rescue possible!
You can rescue a child and help her stay free!
Give Now
Load More